The Southern Ontario city was sentenced earlier today, after accepting numerous failings as an employer.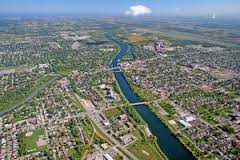 The City of Welland was handed a six-figure fine today after pleading guilty to numerous failings as an employer which subsequently led to one employee's death.
Municipal employee Guy Auger was critically injured on December 9, 2013, when he was struck with an industrial pressure hose while attempting to correct a sewer backup.
The 63-year-old was taken to hospital where he was diagnosed with an infection stemming from the incident – he succumbed to his injuries 17 days later.
The City of Welland failed to report either the critical injury or the fatality to the Ministry of Labour until December 31, 2013, despite the Occupational Health and Safety Act requiring all industrial accidents that result in critical injury or death to be immediately reported to the ministry.
A subsequent MOL investigation found that the City had failed as an employer to provide information, instruction and supervision to a worker on safe work practices.
The charges included failing to take reasonable precaution for the protection of a worker; failing to provide information, instruction and supervision to a worker to protect the health or safety of the worker; and failing to immediately inform a ministry inspector when a person is killed or critically injured at a workplace
After pleading guilty, the Corporation of the City of Welland was fined $150,000 by Justice of the Peace Moira A. Moses.
In addition to the fine, the court imposed a 25-per-cent victim fine surcharge as required by the Provincial Offences Act.
More like this:
How to train a dragon (in the office)
2030: when the 9-5 will finally die?
Are your managers damaging engagement?