Whether it's the base wage or the bonus scheme, major changes can spell trouble - warns one labour and employment lawyer.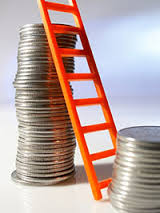 Sometimes HR is forced to take steps that don't always go down well with the general workforce – like reducing salaries or changing bonus schemes – but aside from a dip in popularity, are there any other major risks HR should be aware of?
HRM asked one employment lawyer to share her expert insight.
"There are two real risks when it comes to reducing an employee's salary or changing their bonus scheme," says Dentons' Catherine Coulter. "There's a legal risk and there's a non-legal risk."
Legal risk
"The legal risk would be a claim for constructive dismissal," she explains. "Constructive dismissal is when you have a fundamental change to an employee's terms or condition of employment that the employee hasn't agreed to.
"Fundamental is really the key word here," she continues, "so if it's a very small salary change and the employee is in agreement with it, it's going to be fine."
In contrast, if the change is a fairly significant portion of the employee's compensation, or if the structure of their salary was changed, then employers could be exposing themselves to a possible claim.
"Let's say an employee was receiving only a base salary and suddenly they're being told they're going to receive a very small base salary with the rest of the compensation based on incentives or commissions that they may not necessarily earn," elaborates Coulter. "That tends to be a constructive dismissal and then you mat be into litigation."
Employee acceptance
Of course there may be circumstances in which employees aren't willing to accept fundamental or non-fundamental changes but, according to Coulter, employers still have some wiggle room in such situations.
"Employers do have some scope to ask the employee to work out their notice period if the employee then claims constructive dismissal," she explains.
'Generally, you need the employee to work out that notice period at their existing salary rather than the new compensation but you often have that scope to ask that of the employee – it doesn't do away with the liability but you're getting the employee to work for you during that period of liability."
Coulter also suggested that often employees become more reluctant to leave their job and more inclined to take the salary change when they realize they may be required to work their notice period.
(Continued...) #pb#
Non-legal risk
While there are evidently some important legal risks to consider, employment lawyer Coulter acknowledges they're not the only ones threatening organizations during a salary change.
"You can have cases where the changes made aren't significant so from a legal point of view you may not be as concerned about a constructive dismissal," begins Coulter, "but employers should still be concerned about maintaining a good workplace where the workforce is happy and willing to come to work and do the job every day – not having workers feel like they've been slighted."
Whatever the reason for changing an employee's salary or compensation system, Coulter stresses that employers should always do it in the most sensitive way possible.
"You need to do it in a way that's humane and recognizes everybody's best interests as best as possible because you want the employee's buy-in, hopefully to do whatever it is you need to do from a business point of view."
More like this:
Mass lay-offs linked to "up-scale" domestic violence
L&D: are you leaving exeucitves out?
What happens when nobody wants to be the boss?