A leading employment lawyer weighs in on romantic workplace relationships.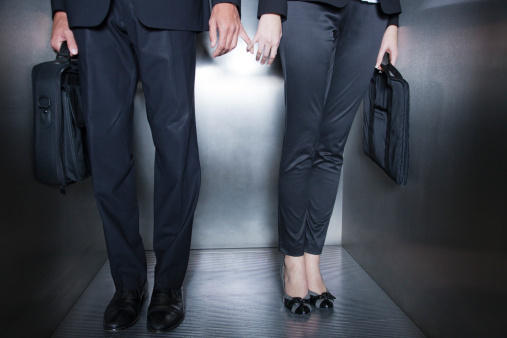 Love can drive even the best of us to distraction so it's no surprise that some HR departments expect employees to abstain from workplace relationships – but can you legally enforce the rule? HRM asked a leading employment lawyers to find out more.
"There are a few things to think about here," begins Vancouver-based
Martin Sheard
. "Firstly, in Canada, it's illegal to discriminate on the basis of family status so there's a difference between asking an employee to disclose who they're married to and asking an employee to disclose if they're dating someone."
Human Rights issues aside, Sheard – a part-owner of law firm
Telvin Gleadle Curtis
– says policies regarding office romances are common but don't necessarily hold much weight if they're overly restrictive.
"I know that companies across Canada routinely do have policies regarding interoffice relationships but I think if the employer goes beyond anything which is a bona fide requirement of the job and they're just generally saying no two people within the company can date then I think that's unrealistic and it's probably not going to be enforceable if you can't tie it specifically to someone's job," he told HRM.
"If you have the kind of job where, for a good reason, you can't do it properly if you're involved with a colleague, that might pass the test but if you just say; "I hear you're dating Tony from the mailroom so you're fired,' you're probably going to have a lawsuit on your hands," he warns.
Sheard also said organizational hierarchy comes into play and said it would be fair to prevent direct reports from having a romantic relationship – a sentiment global entrepreneur Richard Branson also expressed in an article for Canadian Business.
"While it is not at all surprising that two people who work closely might fall in love, one should not report to the other," he said at the time. "If a couple find themselves in this situation, their managers should make other arrangements, adjusting the reporting structure so that this is not an issue."
Harley Storrings, a senior employment lawyer at Arnstein & Lehr, says his advice to employers is not to ban office romances but rather the undesirable and inappropriate behaviour that sometimes accompanies a workplace relationship, such public displays of affection.
"They should act like a married couple around the office—no outward displays of affection," Branson quotes his consultant as saying. "Perhaps a lame joke, but wise," he added.
More like this:
Vancouver firefighter launches Human Rights claim
Billionaire CEO shares best interview questions
How to make an L&D program successful