Canadians will be casting their vote in three weeks – but what obligations do employers have? One labour lawyer tells all.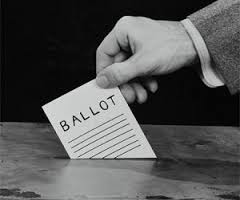 In just three weeks, Canadians will finally be able to cast their votes in the 2015 federal election but employers will have added obligations on the day, warns one labour lawyer.
"The Canada Elections Act gives certain rights to employees — while imposing certain obligations on employers – on polling day to make their ability to vote meaningful," reveals Shivani Chopra.
Time to vote
"Every employee who is qualified to vote is entitled to be off of work for three consecutive hours while the polls are open on polling day to vote," says the McInnes Cooper employment lawyer.
Aside from advance voting, official polling day is October 19 and the polls are open for 12 hours but the times vary by time zones.
According to Chopra, when an employee's working hours don't offer three consecutive hours off to vote, an employer must grant the additional time necessary to provide three consecutive hours.
"However, any additional time off the employer grants for voting are at hours convenient to the employer," explains Chopra. "For example, an employee who works from 9 a.m. to 6 p.m. doesn't have three consecutive hours outside of her work hours in which to vote; the employer could meet its obligation by permitting her to leave work at 5 p.m., giving her from 5 to 8 p.m. to vote."
Breaking the obligation
Legally, employers can't make deductions from a worker's pay or impose any other penalty as a result of the absence, says Chopra – if they do, they could face serious penalties.
"An employer that directly or indirectly refuses to grant, or uses intimidation, undue influence, or any other means to interfere with, an employee's right to time off for voting, if required, under the Canada Elections Act risks a fine of up to $2,000, three months' imprisonment, or both," stresses Chopra.
More like this:
Ontario employers demand pension plan clarity
Global food group tackles youth unemployment
Does "improper" online behaviour always warrant dismissal?