Workplaces should encourage individualism and open dialogue about employees' passions, claims one top leader.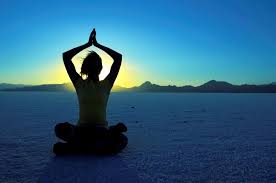 Mindfulness can be a powerful tool for HR professionals, particularly when it has the power to transform their organisations' leaders, teams and broader culture.

Steve Hoskins, managing director of Stop At Nothing (SAN) Australia, said that both teams and organisations can thrive when mindfulness is put into practice.

"When you know who you are, you are in control of your emotional well-being, live life free of drama and ego, have the power to avoid being triggered by others' opposing states, and live with less stress and more productivity in life and work," he said.

Hoskins said mindfulness has seen organisations transform from "dysfunctional under-performing entities" into highly productive, happy and profitable companies.

"If you imagine an entire organisation whose people are self-aware and working together, everyone would be looking to ensure their workmates are looked after, that their emotional states matter and looking to help wherever possible," he added.

"This collective direction, away from self and towards others, removes the drama and ego that inhibits optimal business performance in workplaces.