Despite last year's "comply and explain" plan, CSA say progress in getting women onto boards has been scant.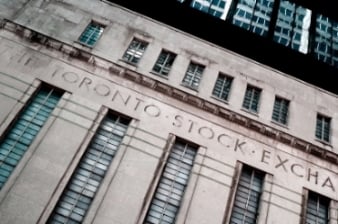 Many organizations listed on the Toronto Stock Exchange (TSX) aren't doing enough to improve board-level equality – at least that's according to a recent review by Canadian Securities Administrators (CSA).
Regulators returned a year after implementing a "comply and explain" plan to find progress had been disappointingly scant – just under half of the 722 companies could confirm at least one woman was serving on their board of directors.
The percentage of organizations that have at least one female director currently stands at 49 per cent, up from 42 per cent in 2013.
Guidelines
Despite voluntary guidelines on female directors being introduced last year, just 30 per cent of large companies with a market capitalization above $2 billion had a written policy aimed at facilitating women's progression to the board.
Of those 30 per cent, half had created the policy within the last year.
While these figures are less than encouraging, they're actually among the best in the bunch. Smaller companies and certain sectors are guilty of having far fewer women on boards – 48 per cent of organizations with a market capitalization below $1 billion had no women in executive positions and 62 per cent had no female board members.
Mining, oil and gas, and technology sectors were among the worst when it comes to board-level diversity – 60 per cent admitted they had no female directors and half reported zero female executives.
In contrast, utilities and the retail sector had the highest number of women on their boards with 57 per cent of utilities reporting two or more female directors, as did 43 per cent of retailers.
Targets
Just 49 of the TSX-listed organizations admitted they had a target to raise the number of women on their boards but most of the companies told regulators that this was because they offered jobs purely on a basis of merit.
Michelle de Cordova, director of corporate engagement for fund manager NEI Investments, told the Canadian Press that she was surprised so many companies were still making this claim.
"There's a lot of research pointing to this correlation between diversity on the board and the performance of companies," said de Cordova, whose company runs a socially responsible mutual fund family called Ethical Funds.
"Given that correlation argument, we would respectfully say that the companies citing this meritocracy argument don't really get it ... If there is a correlation between better diversity performance and better corporate performance, a shareholder should want there to be better diversity performance."
More like this:
Can you dock pay on election-day?
How to reduce your fraud risk
Inside LG's "foreign service" strategy