A long-service employee quit last month amid claims of sexual harassment – now, she and 12 others have lodged official complaints.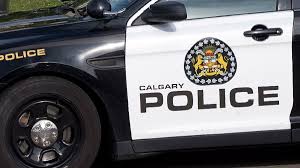 A veteran police officer who quit the Calgary Police Service last month amid claims of sexual harassment has now lodged an official complaint against the force – and she's been joined by 12 others.
Const. Jen Magnus publicly resigned at a Calgary Police Commission meeting in late January, telling attendees that her mental health had suffered as a result of continued bullying and harassment.
"I have been bullied, sexually harassed, degraded and chastised," she said at the meeting. "To say nothing is an informal way of ignoring the problem and the victims within."
Now, Magnus – whose resignation was not immediately accepted – has submitted a complaint directly to chief Roger Chaffin and 12 other employees have done the same.
The group has retained lawyers with the firm Dunphy Best Blocksom and is calling on CPS to overhaul its toxic workplace culture.
"A number of CPS employees are now making formal complaints directly to the chief in a concerted effort to push the CPS to make the changes that are desperately needed," said Rachel West, the lead lawyer representing the group.