A recent court decision shows the importance of a good employment contract.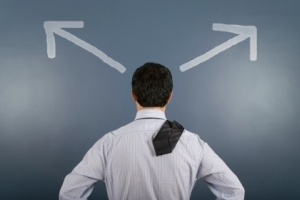 Blackberry HR is celebrating a win this week after a court found a senior executive could not break his employment contract to take on a lucrative position with a competitor.
Succession planning is hard enough for HR without people skipping out early, which is exactly what Blackberry EVP of Platform Development Sebastian Marineau-Mes tried to do.
Marineau-Mes was offered the role of Vice President Core OS by Apple in December 2013, and handed in his resignation to Blackberry on December 23. He gave the company two months' notice, sparking a dispute with the company.
When Marineau-Mes was promoted to his current position with Blackberry in September he signed a contract requiring six months' notice that he was resigning.
The dispute ended up at the
Ontario Superior Court of Justice
, where the judge found in favour of Blackberry. Marineau-Mes will have to work his notice, through to June 23, 2014.
In a statement from Blackberry, the company says it will not stand by while an employee violates their contract and it was pleased the court endorsed its position.
"It is unfortunate that we had to take this step, but we will do whatever is necessary to ensure that employees honor the agreements they make with us," the statement said. "When we enter into an agreement with an employee, as we have with Mr. Marineau, we expect him to honor his commitment just as he would expect that we will honor ours."
It seems likely his remaining months at Blackberry will be strained, and what the decision will mean for Marineau-Mes's position at Apple is not yet clear.