CEO says it only took an hour for the phenomenally fast-growing company to increase its value by $1 billion.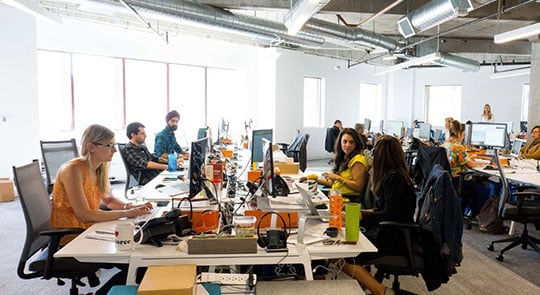 The CEO of the hottest HR start-up in Silicon Valley has revealed his company's value jumped by a colossal US$1 billion in just one hour.
Good things come to those who wait
Zenefits CEO Parker Conrad told the
Wall Street Journal
that he had three offers on the table when his company was valued at about US$3 billion in May of this year.
He went on to say he was moments away from closing the round at a $US3.5 billion valuation when his mentor Lard Dalgaard advised him to hold out.
Dalgard, a general partner at VC firm Andreessen Horowitz, insisted there was a "feeding frenzy" around the company and if Conrad could wait until the end of the day, the valuation would very likely go up.
Just an hour later, Fidelity offered to invest at a US$4.5 billion valuation.
The astronomical valuation is based on Zenefits' massive growth potential – the company claims it's on track to hit US$100 million in revenue by January 2016 and if past performance is anything to go by, the outlook is more than positive.
It's most recent valuation is almost nine times the US$500 million estimate a year earlier and the company also claims to have taken on more than 8,000 new customers.
What's all the fuss about?
Zenefits – self-branded as "The #1 All-In-One HR Platform" – provides a free platform from which employers can easily manage insurance, payroll, benefits, and a whole host of related services.
Rather than relying on users to pay for the product, Zenefits makes money from the revenue paid to it by benefits providers on the system.
More like this:
48 per cent of working mothers say this task is "impossible"
Splitting opinion with performance reviews
Demystifying corporate mindfulness