The majority of companies are not unlocking the potential of this key HR resource, according to the latest research.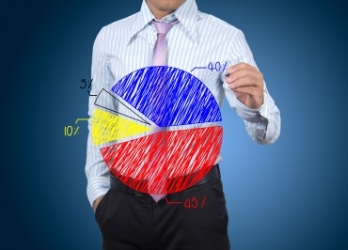 Only 18% of companies are properly harnessing 'big data' to complete significant statistical analysis about their workforce, according to Forbes research. The remaining 82% are struggling to figure out how to measure and manage data effectively – so for the most part, they fail to use it at all.
Forbes
reports
that just 4% of companies have achieved the ability to harness big data and perform "predictive analytics" about their workforce, while 14% have at least done some significant statistical analysis of employee data.
The remaining 82% are "still dealing with data management and reporting challenges, trying to get out from under the burden of ad-hoc reports to deliver standard operational metrics", said Josh Bersin, founder of Bersin by
Deloitte
.
The value of big data for HR is much more sophisticated than simply helping HR predict turnover, said Dr Peter O'Hanlon, Chief Analytics Officer, Onetest, pointing out the vast difference between companies who use data effectively, and those who don't quite get its ability to unlock powerful productivity, culture, structure and performance strategies for HR.
"Most HR managers are hungry for more information and have already embraced the need for evidence based decision-making," he said.
"We think data analytics can create very practical, real-time improvements in the way HR managers demonstrate value in their organisations. What is key is combining strong business knowledge with the insights that come from big data – and doing that well is about setting the right expectations about how the new information will fit into existing people management strategies."
HR professionals evidently want more information about big data, added Kate Arnold, conference and event manager for the National HR Summit, as it was "one of the main responses in our delegate research," she said.
"There's a big difference between companies who use big data properly and those who use it badly. The best way to work out how to use big data properly is by discovering how data impacts your role as an HR professional, and how you can use existing and untapped data sources in your organisation to shape your people strategy," Arnold said.