RBC and Manulife are among the powerhouse financial firms offering backing to a new insurance platform.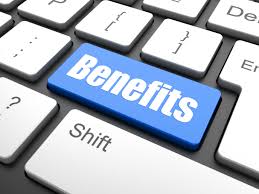 Two of Canada's most prominent financial institutions are backing a new insurance platform that some say could seriously disrupt the current benefits industry – but is there any truth to the claims?
HRM asked LEAGUE – the health and wellness benefits company at the centre of the storm – to tell us exactly what makes it different to other competitors currently operating in the Canadian market.
"LEAGUE features a network of over 1,000 health and wellness professionals that employees can access via our app and pay for using a digital wallet, which eliminates the need to ever fill out a form again," revealed a representative.
"And because employers only pay for the services that their teams use, they have cost certainty which means there are never any surprises and their premiums never go up," they added.
With the help of financial powerhouses such as
RBC
and
Manulife
, the company recently raised over $30 million in its first significant round of venture capital financing – one of the largest Series A raises in Canadian history.
"We started LEAGUE to transform the consumer healthcare experience and today we are doing that by redefining health insurance with a digital platform that puts the consumer first, and lowers costs for employers with digital payments," said founder Michael Serbinis.
More like this:
"No excuse" for illegal job-ads
Workplace victims soon become culprits
Apple opens world-first training centre