The software company which made waves in the HR industry has received a staggering seven-figure fine after flouting insurance laws.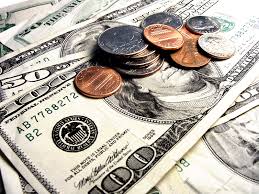 A software company which made waves in the HR and benefits space has been hit with a staggering seven-figure fine for flouting insurance laws.
US-based start-up Zenefits was fined $7 million by California's insurance regulator, marking the biggest penalty yet for the firm which has already faced several investigations.
California Insurance Commissioner Dave Jones said Zenefits had been charged with allowing unlicensed employees to sell insurance and bypassing education requirements for insurance agents.
"In California, we value innovation and new business models, including Internet based start-ups, but we also insist that consumer protections laws are followed," Jones said in a statement.
"Zenefits is an example of an Internet based start-up whose former leaders created a culture where important consumer protection laws were broken—a bad strategy that placed the company at risk."
Zenefits co-founder and former CEO Parker Conrad resigned in February as multiple states launched investigations amid allegations that employees were not meeting training and licensing requirements.
However, succeeding CEO David Sacks has made sweeping changes since he stepped into the top spot, introducing education courses and ethics training for insurance brokers. He also hired an auditing firm to root out licensing violations and reported any to all state departments of insurance.
As a result of Sacks' damage limitation and in recognition of the changes he made, the insurance department said half of the fine will be waived if Zenefits passes an exam of the company's business practices scheduled for 2018.
However, the company was also ordered to pay California $160,000 toward the costs of its investigation.
The insurance regulator confirmed that the $7 million fine is one of the largest penalties for licensing violations ever assessed in the department's history and said it was certainly the largest Zenefits had received to date.
Recent stories:
City manager defends $70K Disney seminar
"If you'd just let me finish…"
Canadian employers stable despite turbulent year