Marie-Josée Guilbault shares the secrets to managing the diverse workforce that runs "The circus that took over the world".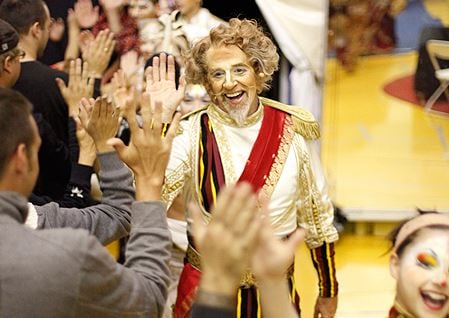 Cirque du Soleil is one of the greatest theatrical spectacles in the world, with the KA production alone costing more than $160 million to develop and produce.
None of this would be possible without the thousands of employees to put on the show every night, as well as the 1,500 workers who keep operations running smoothly at the company's headquarters in Montreal.
Although every live performance radiates wonder and merriment, each show requires a tremendous amount of labor to produce. Marie-Josée Guilbault, vice president of organization and culture, is tasked with communicating this to employees.
"Cirque is a great company, but it's also a very demanding company," said Guilbault. "There's a perception that we're always having fun, fun, fun, but the reality is we also work very hard."
As a result, Guilbault's team has developed strategies that allow new workers to assimilate with as little culture shock as possible. First, she warns every new hire that it may take six months to understand and appreciate how the company functions. Next, she encourages employees to try out a variety of roles and gain a comprehensive view of how Cirque operates.
"We take them backstage; include them in Cirque events. The more we do that, the easier it is to understand the way we work," said Guilbault.
In reciprocation for this hard work, Cirque goes to great lengths to provide an enjoyable work environment, especially for traveling staff. Services include physical therapy, chefs who prepare every meal, and fun parties where employees can let loose and socialize.
Also, several development opportunities exist, including a program for young mentees to work alongside senior managers and the option to participate in creating new shows, which are developed every two years. Guilbault is happy to offer these, as long as employees continue to work fervently and carry out job duties in a heartfelt manner.
"If you want to be excellent, if you want to go further, hire people who have some kind of passion, and just put a bit of magic in it. It works," she said.
And of course, she adds, "a bit of craziness doesn't hurt."
For more, click here.