One report suggests workers value rewards that give them financial flexibility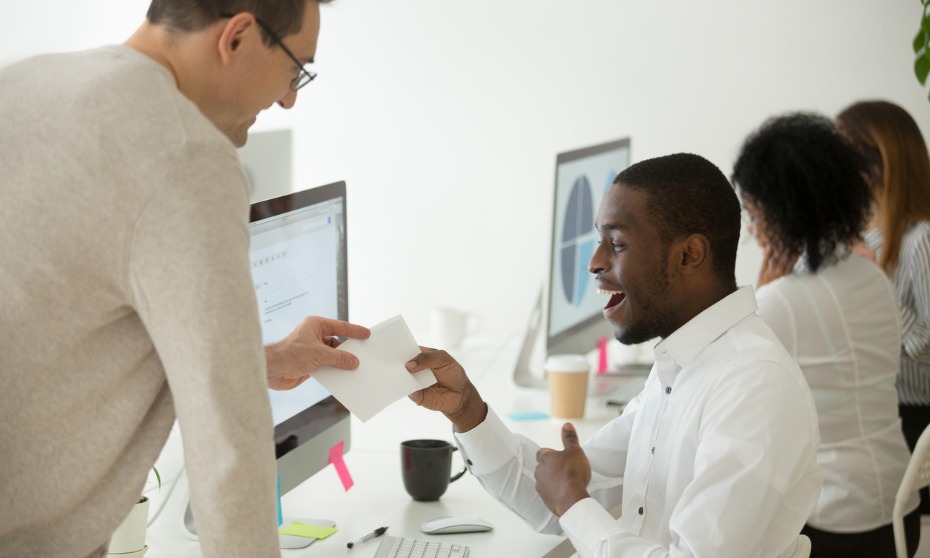 A number of workers in Canada can expect to receive a bigger bonus at the close of 2019 as a third of businesses – which already offer financial incentives – plan to increase their bonuses this year.
According to the latest findings from global staffing firm Robert Half, 64% of organizations in Canada provide staff with year-end bonuses. Of the senior managers who belong in these firms:
33% claim their company is looking to increase workers' bonuses
64% report their company is planning to offer the same amount as before
3% say their company is reducing the size of their bonus
A separate survey of 500 workers in Canada also shows 27% of employees expecting their company to hand out bonuses this year. When asked what they plan to do with the additional payout:
47% say they plan to pay off their debt
44% - plan to add it to their savings
26% - plan to use it for a vacation in 2020
18% - plan to use it for holiday shopping
READ MORE: It is the thought that counts
David King, senior district president for Robert Half, explained how employees value the benefits they receive from their company.
"While offering robust benefits and perks remains important, workers also value rewards that give them the financial flexibility to do what matters most to them," he said.
"Year-end bonuses are an opportunity for companies to recognize employee accomplishments throughout the year while demonstrating they care about their workers' individual needs and priorities."
King added that employers shouldn't underestimate how bonuses can positively impact the morale and engagement of their employees.
"Showing appreciation through monetary incentives can help boost employee satisfaction and keep staff motivated and focused heading into the new year," he said.