Issuance follows introduction of new tax laws in the US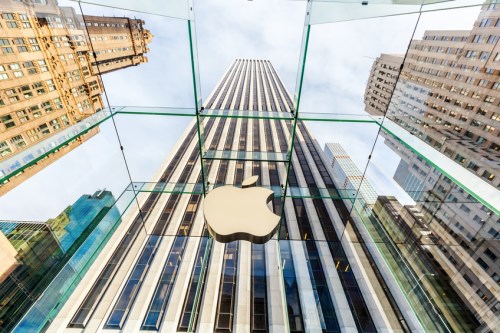 Apple told employees this week that it's issuing a bonus of $2,500 worth of restricted stock units, following the introduction of the new US tax law, according to people familiar with the matter.

The tech giant will begin issuing stock grants to most employees worldwide in the coming months, said the people, who asked not to be identified because they weren't authorized to speak publicly. The move comes on the same day Apple said it would bring back most of its cash from overseas and spend $30 billion in the US over the next five years, funding an additional technical support campus, data centers and 20,000 new employees.

Apple confirmed the bonuses in response to a Bloomberg inquiry Wednesday. The Cupertino, California-based company joins a growing list of American businesses that have celebrated the introduction of corporate-friendly tax law with one-time bonuses for staff. AT&T, Comcast, JetBlue Airways and Wal-Mart Stores also said they were giving bonuses.

In an email to employees reviewed by Bloomberg, Apple Chief Executive Officer Tim Cook said the move demonstrated his "confidence in Apple's future" and that both full-time and part-time employees across all departments are eligible.

Cook also said Apple would contribute twice the amount of each employee's charitable donations, up to $10,000, through the end of the year.

Apple workers below a senior-level known as director will be eligible to receive stock units. The company has more than 120,000 employees, including those at its retail stores.