The early internet pioneer confirmed it will be cutting around 500 jobs, equivalent to five per cent of its entire workforce.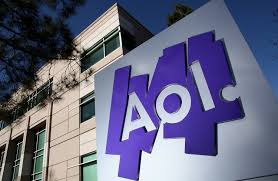 Early internet pioneer AOL has made a bevy of major changes in recent years as it fights to regain its once stellar reputation – however, its latest move may prove most controversial as the company confirms it will be cutting around 500 jobs.

In a memo to employees, CEO Tim Armstrong noted that multiple acquisitions in the past year meant the company had added over 1,500 new people – many of whom hold positions which are surplus to business requirement.

"As we have settled into those changes, there are a number of areas that require consolidation to improve operations and limit the amount of hand-offs in our business processes," wrote Armstrong.

It's reported that human resources will be among the functions worst hit by the firm's reduction along with marketing, communications and finance.

"Our planning process was built around the strategy and around the best way to operate that strategy," Armstrong explained in the memo.

"Each area within the company was reviewed through the lens of our strategy and while we will be reducing some areas for 2017, other areas will add headcount and resources."

An AOL spokeswoman also confirmed the dismissals, saying the firm is reducing "a small percentage of our global workforce" – it's estimated around five per cent of positions will go.

"The talent affected at the company today is important and we will come together to help our people take the next steps in their careers," Armstrong also noted in the memo.