A global insurer's HRM reveals her insider secrets to improving employee performance and boosting the company's bottom line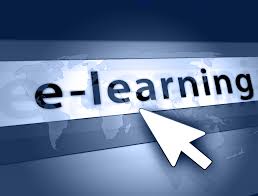 Assurant Solutions was recently nominated for having one of the best Learning and Development strategies in Canada – HRM Julie Sullivan says it all starts simple, with a story.
"Creativity is one of the main reasons we have a strong Learning and Development strategy," says Sullivan. "Our new higher training starts off with a story, a two-minute overview of what the role involves. It's just an interesting alternative – rather than talking or reading about it – but we get a lot of positive feedback."
Of course from there, it gets a lot more complex.
Assurant's Learning Excellence and Performance team, or LEAP team, works hard to provide innovative, online L&D programs to "deliver an end-to-end learning experience that simulates on-the-job application."
Employee performance
"Our instructional design approach places 'application' at the core so that programs will be relevant to learners and enable learners to apply it back on the job," explains Sullivan.
"Associates have on demand access to training materials on our portal," says Sullivan. "This means they can view e-learning, simulations and interactive job aides on demand."
Since employees can access portals whenever they please, information and answers are always at hand which means workers require less supervisor support.
"The learning and development strategy extends beyond new hire training and includes ongoing recurring and refresh training," says Sullivan. "This keeps skills up to date and increases competency having a positive effect on KPI's."
Improving the bottom line
All learning and development in Canada is done in-house, reveals Sullivan – so there are no consulting or contracting fees incurred. Not only that, but the paperless training approach saves on resources and supplies costs.
Travel and time costs are also kept in check; "Our flexibility to deliver learning via blended e-learning and virtual instructors means minimal travel and time costs," says Sullivan.
How do you approach L&D in your firm? Tell us below.
More like this:
An insight into HR – with Ceridian's Lisa Bull
Learning and Development: 2015's trends and avoiding 'one-size-fits-all"
Workplaces are democratizing. Are you ready?