Amazon.com Inc. said strikes at two of its German logistics sites won't impact deliveries over the holiday period in the retail giant's second-largest market outside the U.S.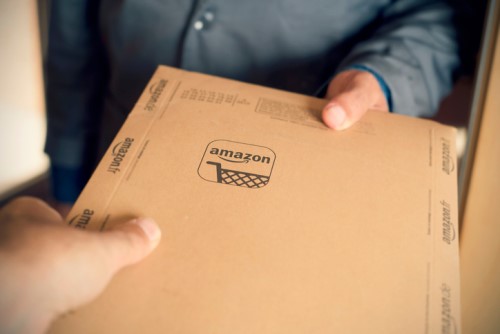 Around 350 workers who want better pay and conditions temporarily stopped work at sites in the eastern German city of Leipzig and in Werne in North Rhine-Westphalia, Amazon spokesman Tobias Goerke said in an emailed statement.
"We're well prepared for Christmas," Goerke said. "The strike has no effect on fulfilling our delivery commitments as the overwhelming majority of our employees are working normally." Thomas Schneider, a spokesman for the Verdi labor union, said disruption to Christmas deliveries cannot be ruled out.
Pre-Christmas shopping is the busiest time for the firm's 12 German logistic centers. Last year, the retailer sent 402 million items to 65 million customers in 150 countries via its European network. Amazon usually hires temporary staff to handle the peak in orders.
Collective Deal
Verdi has been trying to persuade Amazon to sign a collective wage agreement for the past five years, with thousands of staffers joining walkouts across Germany. Around 2,000 people work at the Leipzig site, which is about the size of 11 soccer fields.
Amazon has shown it can be a "fair and responsible" employer without the need for a collective deal, Goerke said. "At out logistics centers, we pay at the top end of what is typical for comparable work," he added.
Some 200 Leipzig workers joined a walkout that started Monday and will last until Dec. 24., according to Verdi's Schneider. About the same number of staffers at the Werne facility have stopped work until Tuesday evening, Verdi said.
"We've chosen the Christmas shopping period because we know we can seriously affect Amazon," Schneider said by telephone.