Cases are soaring to unprecedented levels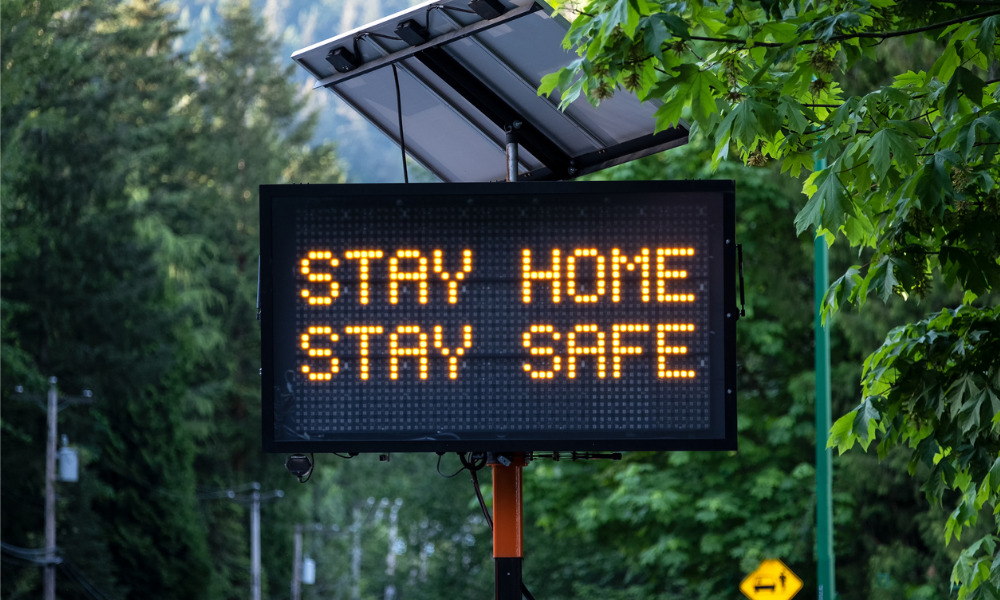 Alberta has implemented a string of new measures in a bid to stamp out the spread of COVID-19, including proof-of-vaccinations and mandatory work-from-home schemes for employers. The new measures, which take effect today, require employers to implement work-from-home plans - unless physical presence is absolutely required for organizational operations.
The state is also backpedalling on its resistance against proof-of-vaccinations and announced that such documents will now be required for citizens aged 12 and above before they can enter restaurants, bars, and indoor organised events.
"No one will be compelled to get vaccinated against their wishes, and a negative test option will be offered as an alternative," said Alberta Premier Jason Kenney as quoted by CBC.
Read more: COVID-19 vaccination policies mandated in high-risk settings
Businesses that implement vaccine passport schemes or request COVID-19 tests will be permitted to operate under less restrictions. Establishments that don't ask for proof, however, will be under much stricter rules.
"The new proof of vaccination requirements will make us all safe," added Health Minister Tyler Shandro. "This will help increase vaccination rates across the province and protect Albertans in settings that pose a higher risk of transmission."
Aside from the aforementioned policies, the government also issued the following guidelines:
Indoor gatherings for vaccinated individuals are limited to a single household up to 10 people. Unvaccinated people will not be permitted to attend.
Outdoor private gathers are allowed with up to 200 attendants, with a two-metre social distancing measure observed.
Places of worship are limited to one-third of their capacities, with mandatory facemasks and two-metre physical distancing between households.
Starting September 20, the following measures will also take effect:
Restaurants are only allowed to operate with outdoor dining – and up to six individuals per table.
Indoor weddings and funerals are limited to 50 attendees or 50% of the establishment's capacity. No indoor receptions allowed; however outdoor receptions can host up to 200 attendees.
Retail and entertainment facilities should have their customers capped to one-third of their capacities.
Read more: Ontario mandates vaccination policy for health sector
Kenney apologises
Premier Kenney further expressed his apologies for attempting to shift from a pandemic to an endemic approach – adding that the move seemed like the right thing to do when taking into consideration all the data.
"It is now clear that we were wrong, and for that I apologise," he said.
The premier outlined three action plans - including maximising the health-care capacity, reducing virus transmission by reducing interactions, and encourage vaccinations - to "prevent an ongoing crisis."
However, Kenney stressed that he is not apologising for relaxing health restrictions in July, saying that keeping such curbs in place would have led to massive non-compliance and anger. Alberta is leading other states in terms of active cases with over 18,000. As of Tuesday, over 79.5% of Albertans have received their first jabs, while 71.4% are fully vaccinated.