Improved HVAC systems and UV light can help improve quality of air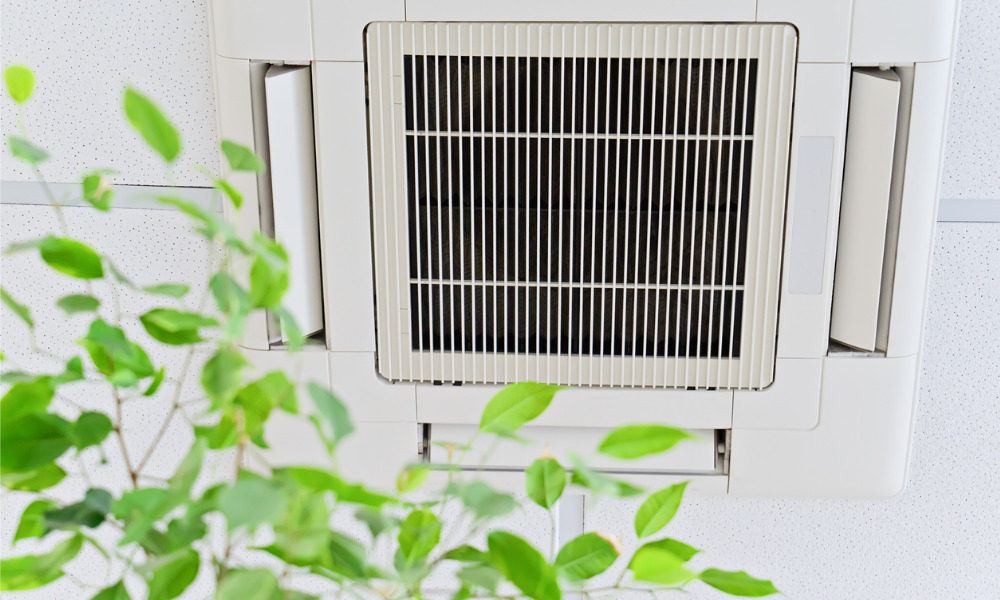 The pandemic has shone a spotlight on a number of areas where workplace health and safety need to be improved, none more so than air quality and the importance of effective HVAC systems.
The pandemic "turned the industry upside down," especially in sectors such as health care and long-term care (LTC) which saw many deaths at the beginning of the pandemic, says Kevin Lisso, CEO of HVAC systems company EnerSavings.
Though in the early days of the pandemic there was a lot of uncertainty around how the virus was transmitted, once people realized that many of the different strands of COVID were airborne many companies that hadn't paid attention to air quality before jumped on the bandwagon – "awareness to air quality has gone through the roof." Lisso says that now, workers are more and more concerned – especially as many employees are going back to work either full-time or in a reduced capacity.
He says that employers should take into account employee concerns over air quality, which have grown over the last few years – "it's a night and day difference. It's something that no one ever asked about before, and now everyone is asking about it."
When you look at air filtration, one of the first things you have to take into consideration the space – "it's important that you cover the entire space," says Lisso. Employers shouldn't just install HVAC systems for the sake of it, but really understand what they can do to ensure that the whole work environment is well ventilated. "It's imperative that, if you're going to do it, do the entire space and not just a piece of it."
Aside from space considerations, there are a number of things that employers can do to alleviate employee fears and improve air quality in the workplace.
Lisso says that a lot of it boils down to getting the equipment right. Many companies may have previously used filters that perhaps gather around 60 per cent of large particles (including dust), but smaller particles were getting through. Systems are now more expertly designed.
Ionization air filtration systems are gaining a lot of traction, but Lisso says that UV light is an increasingly popular method. Basically, a UV system is designed to go into your ducting system (it is usually mounted on the return air side of the ducting system) and by doing that, 99.9 per cent of microbes and other particles are killed on contact with the UV light.
And they're not too expensive, though some have to be made custom to properly fit into the ducting system. Cost may not end up being too much of an issue, says Lisso, because in many cases provincial governments have designated programs (such as rebates or grants) that help subsidize buying the right air quality systems.