The popular carrier hopes the move will showcase female employees' skills and empower more women to pursue careers.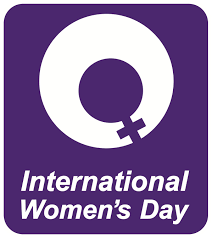 A popular airline carrier has marked International Women's Day and showcased female employees' skills by embarking on a record-breaking flight from New Dehli to San Francisco.
From pilots and cabin crew to ground handling and traffic control, the non-stop journey was operated entirely by female Air India employees.
The record-breaking Boeing 777-LR covered 12,300 kilometres over approximately 16 hours before touching down – appropriately, it will return on International Women's Day.
However, the record-breaking flight isn't the only empowering initiative by Air India – the airline plans to operate 22 flights will all-female crews on International Women's Day.
"The flight is a symbol of women empowerment and it will encourage women to step out of their comfort zone and succeed in male-dominated arenas too," pilot Ramya Kirti Gupta told broadcaster NDTV before take-off.
Currently, just 5.4 per cent of all pilots are female and several occasions of workplace discrimination have been documented in the media.
In 2013, conservative author Ann Coulter refused to board an American Airlines flight from Miami to New York when she learned the pilot was a woman of African American descent.
"You know she got that job through affirmative action. Am I the only one worried about this?" Coulter was quoted as saying, by fellow passengers.
In 2012, a female pilot for the Brazilian-based Trip Airlines removed a pale passenger as he made loud, sexist comments upon hearing a woman would be piloting the flight.
More like this:
"We were dead wrong," admits Google HR team
Here's what 7 in 10 workers are worried about
Three recruitment methods to attract better candidates