The arguments that occur in offices worldwide about air conditioning settings have uncovered a case of technology-based gender discrimination.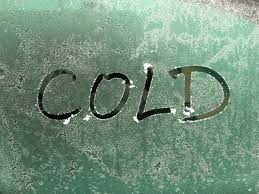 It's a familiar occurrence in offices and other workplaces across the world; one group of workers (let's call them "the men") say that the workplace is too warm and that they need to use or adjust the air conditioning. The other group (we'll call them "the women") complain that the settings make it too cold for comfort.
It seems that there is a scientific basis for this difference of opinion and it's been exposed this week by research published by the journal Nature Climate Change.
The study, by two male scientists at the University of Maastricht in the Netherlands – Boris Kingma and Wouter van Marken Lichtenbelt – looked into the issue as part of a wider study into the usage of air conditioning and how it affects global warming.
The co-authors of the report found that most workplaces use air-con settings based on the male metabolic rate; it's been that way for many years; and therefore that the use of cooling devices does unfairly discriminate against women.
The scientists argue that having a better understanding of the diversity in the workplace would allow air conditioning units to be set up better and reduce their carbon dioxide emissions.
When air-con settings were calibrated in the 1960's they were based on the metabolic rate of a 40 year old man weighing 154 pounds, a typical office worker at the time. However now women, with a slower metabolic rate, make up half or more of the typical office.
While some may consider this piece of research to be nothing more than a light-hearted sidebar to the main study on climate change there is potential for serious workplace conflict to arise from air conditioning issues and employers do not routinely have polices in place governing its use.
Even organizations working to resolve disputes seem not to have considered the possibility of disputes; the UK's conciliation service ACAS' advice to employers that in hot weather "If you have air conditioning switch it on." It does suggest that employers that have a dress code should consider relaxing it during hot weather.
Legislation surrounding temperatures may refer to minimum, or in some jurisdictions maximum, temperatures; there may also be reference to air conditioning relating to smoking in workplaces, where that is still legal. However internal policies appear to be the best way forward to deciding how and at what setting air conditioning should be used.