The global sports giant shared its long-term strategic plan with HRM.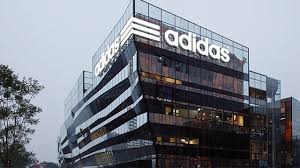 With many companies focusing solely on the next quarter or next year, it's unusual to find a company focusing heavily on long-term plans – and even more unusual for an HR department to have its own complementary long-term tactics.
That's the way that global sportswear company Adidas Group is strategizing.
The company is currently closing off its multiyear HR strategy known as 'New Way of Working' (NWoW), which was built around five key factors that influence the organisation's environment and culture.
Its focus is now shifting towards a new 'People Strategy' as part of a new strategic business plan, 'Creating the New', which will run until 2020.
Speaking to
HRM
, Gregg Tate, Adidas Group's senior vice president of HR, explained that NWoW will play a foundational role as the company evolves into a more precise and dedicated People Strategy – which is designed to ensure the company's business objective continue to be met and exceeded.
"It's not only and objective of HR but of each and every leader within the company, and is one of the four pillars of the five-year business plan," he said.
The Creating the New business plan is built around three major strategic objectives: speed, cities and open source.
"With the launch of the Creating the New, we have also, for the first time, launched a People Strategy," said Tate.
"This People Strategy, with its four pillars, provides a framework for global and functional initiatives that enable our people to implement the company strategy and better achieve, and exceed, our objectives."
The 'four pillars'
Adidas Group's new People Strategy has four key components:
1. Meaningful reasons to join and stay
Adidas offers a portfolio of personalised choices and opportunities that differentiate the company as an employer.
2. Role models who inspire us
(Continued...) #pb#
2. Role models who inspire us
Adidas brands work with key assets – similarly, the company finds internal role models that personify, live and breathe the culture.
3. Bring forward fresh and diverse perspectives
Adidas believes in the power of diverse teams, and sees diversity as a key to innovation. The Adidas consumer base is diverse, and so the employee base must also be diverse in order to provide a better focus on that consumer.
4. Creative climate to make a difference
The Adidas leadership knows that an attractive work environment is important in order for people to develop themselves personally and professionally. That's why the company is constantly striving to create a work environment that stimulates innovation, collaboration and engagement.
"With 'My Arena', the workplace of the future of the Adidas Group, we make sure that we provide creators with a creative climate to inspire them and motivate them to make a difference," said Tate.
"This new workplace concept is one that provides maximum flexibility, activity-based working, mobility, choice, personalisation, and spaces where creative energy can flow."
What do you think of Adidas' long-term HR plan? Share your thoughts below.
More like this:
Are Christmas close-downs actually allowed?
"Profoundly stupid" employee fakes ISIS threat
Major bank announces 50/50 gender target