IMAX won a major legal victory against an employee who stole key technology to set up his own company, but can they stop him using it internationally?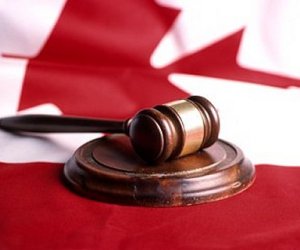 The Ontario Superior Court has awarded almost $7 million to IMAX Corp after a former employee was found to have copied its film technology and started a rival business in China, and the Canadian cinema company is hoping the decision will help persuade the Chinese government to disassociate itself from its competitor.

The Chinese government has supported former software engineer Gary Tsui and his rival cinema company DMAX, which he established after leaving IMAX in November 2009.

Around that time, his Sunway Digital Inc. company won a competition against IMAX for the Hangzhou Threatre project in China after underbidding his employer by 13%.

"From a technical perspective, the only plausible explanation how Sunway was able to compete against IMAX in the 2D to 3D conversion business so quickly and without any significant investment in research and development is that Tsui stole the 2D to 3D technology from IMAX," Superior Court Justice Todd Archibald wrote in his decision.

In late November 2009, IMAX uncovered e-mails to Tsui from his wife that linked him to Sunway. He left for China after the company fired him. IMAX has since been taking action against him and the various companies associated with DMAX. Tsui's home computer in Canada was "intentionally destroyed" when a legal search for evidence was taking place.

"It was very dramatic," IMAX counsel Sarit Batner said of the circumstances surrounding the case."You get this often in a civil case."

Archibald awarded IMAX $6 million in damages for conversion and misuse of confidential information and trade secrets against Tsui as well as several companies associated with him, including Sunway Digital Inc. He also ordered them to pay IMAX $456,000 for disgorgement of profits and awarded $50,000 in punitive damages against Tsui. The judgment also included $300,000 in costs to IMAX.

Batner said the proceedings so far include an outstanding warrant for Tsui's arrest for contempt of court as he has yet to return to Canada.

"Gary Tsui is still very much in the film business in China," says Batner, who notes the plan now is to get the court order certified and sent to China in the hopes the Chinese government will take notice of it. A court action in China is ongoing as well.