It's never easy to accept a lower role – but you can always bounce back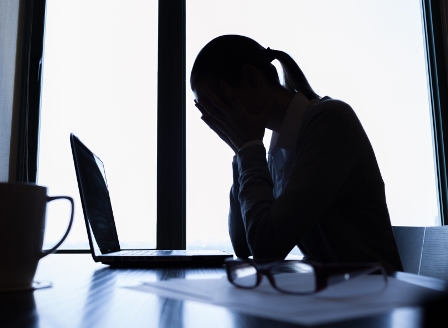 by Rachel Ranosa
Not all career paths follow the same trajectory – some regress in the face of new challenges. In a performance-driven environment then, just how common are demotions?
Nearly six in 10 HR managers in Canada have witnessed at least one person from their company demoted, most likely due to lacklustre performance or as a voluntary decision by the employee, research led by global staffing firm OfficeTeam has shown.
Of the various grounds for demotion, performance issues were the most common: 52% of HR managers pointed to poor performance as the reason for the setback.
Some employees meanwhile voluntarily stepped down, reported 20% of respondents. Other reasons cited were organizational restructuring or the elimination of a role (16%) and a newly promoted employee proving unsuccessful in their new capacity (11%).
The incidence of demotion was also higher (83%) among companies with 1,000 or more workers, and skewed toward male (11%) as opposed to female (8%) employees.
"It's never easy to accept a lower role," said Brandi Britton, a district president for OfficeTeam. "But workers can show their professionalism and bounce back by keeping their emotions in check, understanding the root cause, and performing at a high level to position themselves for future advancement."
OfficeTeam recommends three ways for employees to deal with an involuntary demotion:
Remain calm: Understand why your role is being downgraded.
Get the details: Know what is expected from you in the new role and how you can advance.
Weigh the options: Consider whether it makes more sense to continue growing in the new role or if it is time to move on to bigger challenges elsewhere.
For employers faced with the tough decision to hand out a demotion, employment lawyer Lisa Goodfellow has good advice: "In the same way you need just cause for dismissal, you need just cause for demotion, or you're getting into potential constructive dismissal," she told HRD Canada.
"You have to show that you made your expectations clear to them, then show that your expectations are reasonable and necessary for the position, and that the employee has failed to meet those expectations despite being provided adequate support and training," Goodfellow said.