The construction company has been reprimanded after pleading guilty to safety failures earlier today.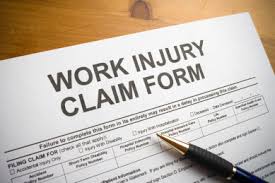 An Ontario construction company has been hit with a five-figure fine today after pleading guilty to safety failures which saw one new worker seriously injured.
The employee – who had just started working for Sean Teperman Consulting the day before the incident – was struck by the moving bucket attached to an excavator.
He had been assigned as the spotter for a colleague who was using the machinery to lift debris into the open-box bed of a dump truck. Supervisors had instructed the new recruit to remain inside the truck bed while the rubble was being loaded.
However, the Ministry of Labour investigation found that the injured employee would not have been visible to the excavator operator.
The Construction Projects Regulation states that "no worker shall remain on or in a vehicle, machine or equipment while it is being loaded or unloaded if the worker might be endangered by remaining there."
The Occupational Health and Safety Act also requires employers to ensure their staff work in line with the Construction Projects Regulation.
Justice of the Peace Sunny Ng fined the company $50,000 in Toronto court on August 11, 2016.
In addition to the fine, the court imposed a 25-per-cent victim fine surcharge as required by the Provincial Offences Act. The surcharge is credited to a special provincial government fund to assist victims of crime.
More like this:
There's been an accident! So what happens next?
60K fine for Wal-Mart's safety failure
Worker wins $5K damages in close-shave shooting