Managers are more inclined to require jabs before office return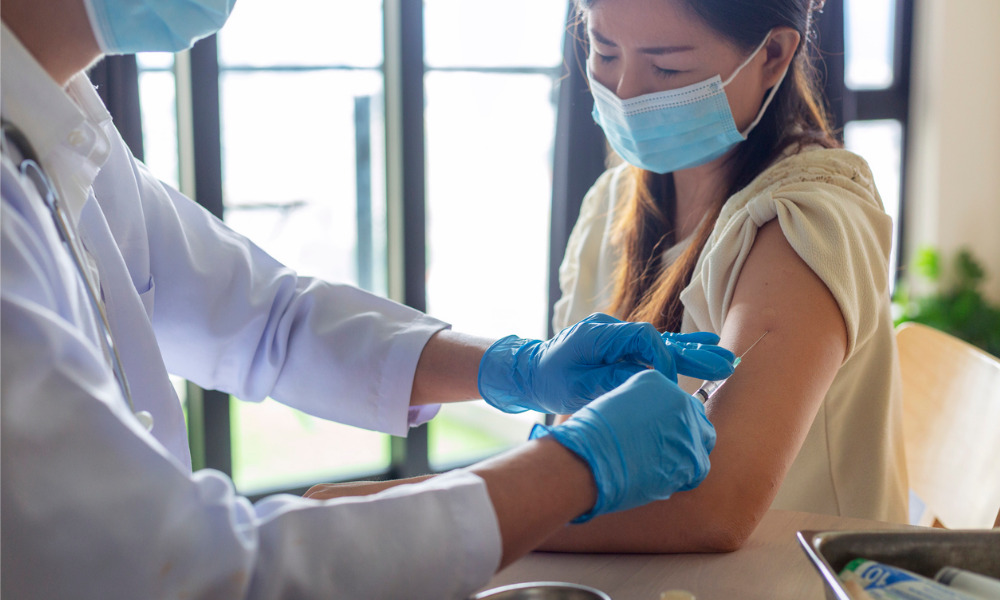 Nearly half of Canadians want vaccinations to be required prior to their return to the workplace, a new study has revealed. Released today, The Mental Health Index by Lifeworks found that 47% of surveyed individuals said they wanted "mandated vaccination policies for the return to the workplace."
Only 33% of respondents don't want employers to require vaccinations for office return, while another 20% said they are unsure. Managers are 20% more likely to want mandated jabs prior to office return than non-managers, according to Lifeworks.
Paula Allen, senior vice president, research and total wellbeing at Lifeworks, added: "The pandemic created a lot of fear and uncertainly and right now we are seeing new fears and uncertainties as we are planning to return to the workplace. As employers are considering their return-to-workplace plans and policies, they should be aware that employees need to understand the consideration and support for their wellbeing as a part of the plan, and the tangible actions the employer is taking and that they can take."
The report sought the responses of 3,000 Canadians based in Canada and are employed within the past six months.
Related stories