Players are seeking compensation amid claims they received less than the minimum wage.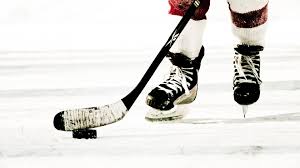 A $180 million lawsuit will be tested in Alberta later today as junior hockey players accuse the Canadian Hockey League of failing to meet basic employment requirements.
Filed in Ontario in 2014, the lawsuit claims players have been paid less than minimum wage and is seeking back wages, overtime and vacation pay, as well as punitive damages.
While none of the allegations have been proven in court, the lawsuit suggests it's common practice for players to be paid as little as $35 per week for between 40 and 65 hours of work.
If the junior players are successful in court, the civil suit will be certified as a class action and thousands of athletes could be affected – already, more than 220 players from the OHL and WHL have registered to join should the suit proceed.
The CHL has insisted the players are "amateur student-athletes" rather than professional sportspeople, pointing to the millions of dollars it pays out in post-secondary scholarships as proof.
However, Ted Charney – whose Toronto law firm is representing the players – has said the lawsuit isn't about whether the players are professional or amateur, but whether they are employees or independent contractors.
The certification hearing is scheduled to conclude Friday but it could take several weeks for a decision to be released. A certification hearing is scheduled for March in Toronto, where the OHL is headquartered.
A similar action has been taken against the QMJHL and its clubs. A certification hearing has not been scheduled.
Recent stories:
What makes a successful volunteer program
How to prevent employee burnout
Strategies to recruit for the hottest jobs in Canada