An Ontario manufacturer has been hit with a six-figure fine after violating its own safety rules.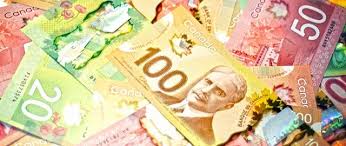 An Ontario manufacturer has been hit with a six-figure fine – plus victim surcharge – after one worker was killed when the company violated its own safety rules.
Canadian Electrocoating Ltd. was fined $175,000 earlier today after pleading guilty to safety failures which led to the death of an employee.
The fatality occurred at the company's Windsor facility when a forklift operator was attempting to lift bins of automotive parts that weighed about 1,500 pounds each. One of the rows became unsteady – through no fault of the operator – and fell onto a workstation where three employees were working.
Tragically, one of the workers was killed after being struck and pinned beneath the fallen bins.
The company's safety rules included the concept of a "fall zone" – an area that would be affected if a load carried by a forklift were to tip, collapse or fall. The policy stated that workers should "stay clear of the fall zone; this is a full circle around the lift truck equal to twice the height of the carried load."
The stack of bins was about 15 feet high so in order to satisfy the company's safety rules, the workstation where workers were located should have been at least 30 feet from the stacked bins – at the time of the incident, the workstation was 16.5 feet from the stacked bins, placing it directly within the fall zone.
A Ministry of Labour inspector issued an immediate stop-work order to ensure no workers were exposed to the fall zone and when a second location was found with similar hazards, a second order was issued.
Ultimately, Canadian Electrocoating Ltd. failed as an employer to ensure that materials were transported, placed or stored in a way so that they can be removed or withdrawn without endangering the safety of any worker.
In addition to the $175,000 fine, the court imposed a 25-per-cent victim fine surcharge as required by the Provincial Offences Act. The surcharge is credited to a special provincial government fund to assist victims of crime.
More like this:
Human Rights Commission clears up gendered dress codes
County employees promised domestic violence training
Why your business needs a social purpose