Potential employees are looking more closely at employers' sustainability and social responsibility so if you want to attract the best, it's time to invest in green initiatives. Canada's greenest employers tell you how.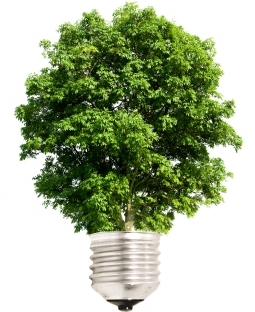 Last week HRM looked at why green initiatives are vital in today's environment of corporate social responsibility and sustainability goals. But where do you start? Canada's greenest employers tell HRM about some of their best initiatives, and top tips.
Many companies discussed introducing sustainability into building and retro-fitting spaces, especially when it coincides with long-term plans for growth or renovations. York University has developed its own sustainability building code to incorporate into its expansion plans, according to assistant vice president human resources Aileen Ashman.
One way RBC is trying to reduce its overall impact on the planet is by including sustainability issues in its overall risk assessments for companies. Before lending to an organization or project, the bank assesses any environmental risks associated with it.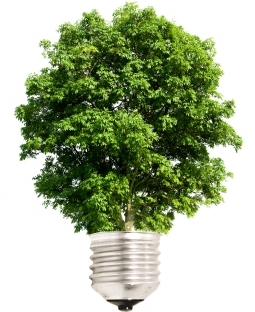 The company also has a specific loan available for companies with more than 50% of their company portfolio in renewable energy, Sandra Odendahl, RBC director of corporate sustainability, said.
While Fairmont has many of the common hotel initiatives, such as optional towel and sheet washes, they get creative when they can. Goods from hotel renovations going to women's shelters instead of the dump and if you thought the Fairmont Royal York in downtown Toronto was pretty sweet it might be thanks to the beehives on the roof, which they use to make their own honey. The chef even grows his own herbs on the roof space, Carolyn Clark, VP of Human Resources, said.
Technology is another area that can help, with telework and conferencing reducing cars on the road and people in the air. Accenture director of geographic services and workplace solutions Karen Pelletier said the company's smart work program had made a big difference by providing the materials and resources to implement "alternative travel arrangements" for client-facing teams, and flexible work arrangements for employees.
Telus' Work Styles program has had similar results, and has allowed them to reduce their real estate footprint, but that's not the only real estate initiative that's helped them meet sustainability and community goals. Heat produced by the company's data centre in Vancouver is being redirected to a nearby residential tower, Senior vice-president of strategic initiatives, communications and government relations Andrea Goertz said.
See page 2 for these employers' best advice on implementing your own plan.
#pb#
Top tips
Do it now
Corporate Social Responsibility and "going green" are not trends, they're here to stay and they're increasing important differentiators for success of businesses so the longer you delay, the further behind you fall.
Examine every step of your operation
From your supply chain to waste, as well as your products and services. What goes into your organization, what happens with it and what goes out? Understanding what happens at every stage is the first step to finding inconsistencies.
Start at the top
While it's important to have buy-in at all levels, commitment from the executive level is what will get the time and funding the project requires.
Commitment
If you're looking for a fast payoff and then a new challenge sustainability probably isn't for you. It can't be flavour of the month.
Realistic timelines
Know what your organization is capable of and don't aim too high, too fast. A slow improvement will be better for morale than missing a target.
Start small
Even something like changing to recycled paper or switching off the lights can have a big affect so don't try to take over the world right away. Let small successes boost enthusiasm and engagement so you can move on to the bigger tasks.
Visibility
If you spend all of your time talking about sustainability but no one can see the results you're going to lose the momentum.
Transparency
Learn from other companies in Canada and around the world – there are lots of best practices out there so you don't need to do it all on your own.
Build coalitions
Find the people within and outside your organization who are interested and keen and build centres of excitement and activity to help implement your program.
Integrate with ongoing plans
You don't need to tear everything back to ground level and start over. Consider integrating sustainability into other annual assessments or long-term planning, so you can make changes that make sense for your company.
Mitigation vs offsetting
Reducing carbon or waste is vital, but where you can't mitigate impact, you can make an effort to donate to an organization such as Tree Canada to help offset emissions and carbon footprint.