It would significantly alter the way people work yet every single industry leader said they'd consider implementing the controversial change.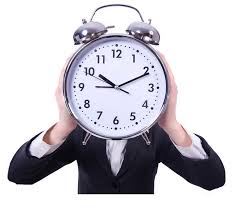 Workers are always quick to support any suggestion of a six-hour work day and while there are clear benefits to the alternative structure, employers often have reservations – at least that's what we thought.
Now, a surprising new study is turning that notion on its head after 100 per cent of HR professionals surveyed said they'd consider implementing a shortened work day.
Commissioned by Crown Workplace Relocations, the UK-based survey polled a total of 1,524 people, 1,021 were office workers and 503 were higher decision makers.
Results revealed that 83 per cent of HR professionals said they would "possibly" consider introducing a six-hour day while 17 per cent said they "definitely" would.
Not one industry professional in the survey said they would outright dismiss the structure.
"The introduction of a six-hour working day has already been implemented by some employers in Britain with many reporting positive results - improved employee focus and productivity," said Barry Koolen, regional managing director at Crown Workplace Relocations.
"Historically the British eight-hour working day was created to encourage a work-life balance and these findings suggest we may soon see a new cultural shift towards a six-hour working day," he added.
The reasons for advocating the change in the working week were varied – 28 per cent of employees said it would improve relationships with family, 27 per cent said it would make them more creative, 16 per cent said they would take fewer sick days and over a third claimed it would improve their general wellbeing.
Back in January, Sweden started introducing a six-hour workday at select government institutions and reports indicate the switch has been an unreserved success – productivity has gone up, turnover has gone down, worker satisfaction is up while stress has gone down.
More like this:
Mental illness impacting half of Toronto workers
Ontario's proposed new leave laws explained
Three learning benefits of corporate retreats