This review will help you determine if Rippling is a good fit for your company. We cover its features, pricing, benefits, and drawbacks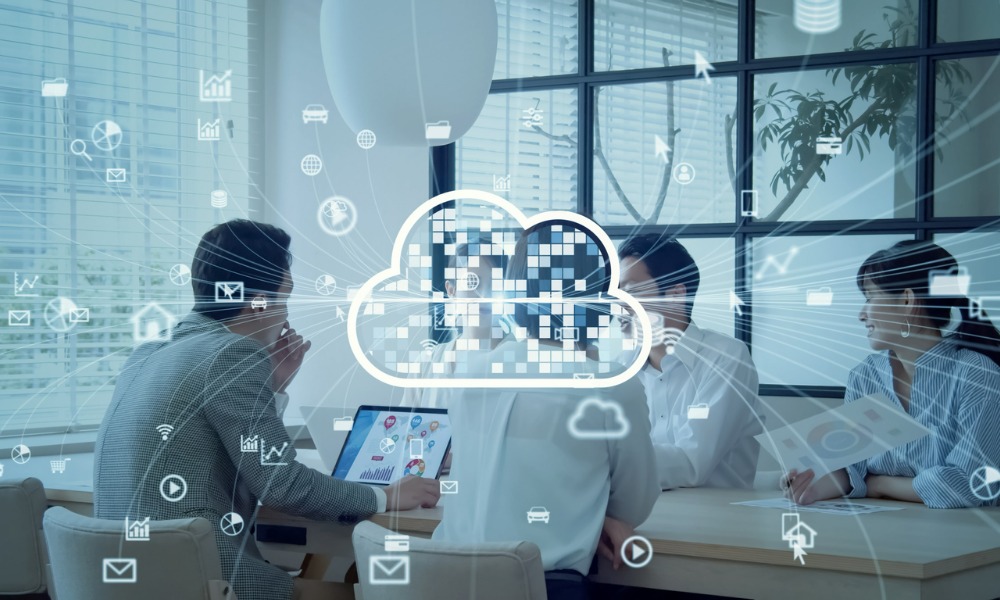 Rippling provides a unified SaaS HRMS platform that seamlessly integrates various employee management tasks, including payroll, benefits, training, devices, and apps. With Rippling, businesses can manage these tasks effortlessly from a single platform.
If you are considering using this tool for your HR software needs, read on as our Rippling review goes over everything you need to know about the software, like its features, pricing, benefits, and drawbacks. By the end, you will have a better idea of whether Rippling is a good fit for your company.
Rippling is an all-in-one HR platform that streamlines the management of HR, IT, and finance for businesses. It consolidates all workforce systems that are usually spread out throughout a company, including payroll, expenses, benefits, and computers, into one centralized system. With Rippling, companies can automate and manage every aspect of the employee lifecycle using a single platform.
Rippling Key Benefits
Rippling allows companies to onboard employees and contractors quickly, in just 90 seconds.
Ripping enables companies to pay their employees in their local currency within minutes.
Ripping automates global compliance tasks, making it easier for companies to manage and comply with regulations across multiple jurisdictions.
Rippling offer HR software solutions in four key categories:
HR Cloud
IT Cloud
Finance Cloud
Unified Workforce Management Platform
We will get into each of them below.
1: HR Cloud
Rippling's HR Cloud suite enables HR departments to manage and automate all people operations from onboarding to offboarding.
Onboarding automation: Set up employees and contractors in just 90 seconds.
Employee transition automation: Automate paperwork and related tasks for employee life events like promotions and marriages, allowing your employees to focus on the work.
Offboarding automation: Automate paperwork for employee departures, freeing up the employee's time for other offboarding tasks.
Global HRIS: Centralize all employee data from around the world into a single system, with Rippling dynamically localizing everything based on work location.
Custom workflows: Automate simple tasks like sending onboarding emails or complex multi-step approval processes using custom workflows.
Policies and permissions: Define employee permissions and policies easily and precisely with Rippling's permission profiles and custom policies based on role, giving businesses control even during big organizational changes.
Compliance: Rippling automatically detects hidden compliance infractions and provides recommendations for a plan of action.
HR Products
Global Payroll
Global Employment
Benefits
Time and Attendance
Talent Management
Learning Management
PEO Services
Pulse
2: IT Cloud
Rippling's IT Cloud suite consolidates all IT systems and HR data, providing easy management of IT from onboarding to offboarding.
Onboarding: New employees can be productive from day one as Rippling enables the setup of their computers, work apps, and more in just 90 seconds.
Offboarding: Rippling automates the offboarding process, ensuring the security of company information by initiating a cascade of IT and HR offboarding events, thereby eliminating the need for manual changes.
Security: With security as a top priority, Rippling ensures that company information stays private even during offboarding.
Custom workflows: Rippling's Custom Workflow Builder enables HR teams to easily automate complex workflows, reducing administrative work on your company's end.
Unified analytics: Rippling's unified analytics system allows for the creation, visualization, and sharing of custom reports using all employee data across the company.
Group management and policy enforcement: Rippling Supergroups automatically gives the right people access to the appropriate devices, apps, email lists, Slack channels, policies, and more, setting it apart from other systems.
IT Products
App and Identity Management
App Provisioning and Deprovisioning
Single Sign-On (SSO)
Team Password Management
Multi-Factor Authentication (MFA)
App Activity Audit Log
Lifecycle Management and Automation
Device and Inventory Management
Device Setup
Device Security
Device Offboarding
Ordering, Shipping, and Storage
3: Finance Cloud
Rippling's Finance Cloud suite centralizes all kinds of spend in one system, automating tedious tasks and providing companies with unparalleled spend management capabilities.
Analytics: Rippling allows for the combination of all finance data, including card spend and payroll, into any report imaginable.
Policies and permissions: Rippling enables users to create hyper-custom policies based on employee data and automatically applies them to the right people based on role.
Custom workflows: Users can customize automated workflows, such as triggering an alert when a team's spend grows by a certain percentage, to proactively manage business spend.
Finance Products
Corporate Cards
Expense Management
US Payroll
Global Payroll
Bill Pay
4: What is Rippling Unity?
Rippling Unity is Rippling's core platform. Rippling Unity allows HR to effortlessly manage all of your company's people operations in one place.
Employee lifecycle automation: Rippling Unity enables users to set up employees in one place, such as payroll, benefits, and devices, from a single location. This eliminates the need to manually update multiple systems and coordinate between HR, IT, and Finance.
Document automation: Rippling Unity streamlines HR paperwork by allowing users to instantly generate documents, including offer letters, employee handbooks, I-9s, severance documents, and more. The platform also enables electronic signatures and provides an overview of which documents have been viewed or require action.
Task automation: Rippling Unity allows users to create and assign tasks to any employee in the company.
Rippling Unity Key Features
We will get into each of Rippling Unity's key features below.
Global Workforce Management
Rippling offers a scalable system that can meet the needs of a company's global workforce. Rippling can provide solutions to address each phase of a company's growth. Whether it is the first time a business is hiring a contractor overseas or operating multiple global offices, Rippling can help businesses streamline their global workforce management.
Key capabilities:
Global Onboarding
Global Payroll
Global HRIS
Global Employee Experience
Global Compliance Automation
Global Workforce Reporting
Global Contractor Payments
Policy Management
With Rippling, HR departments can create custom policies that can be automatically applied to employees based on their Supergroups. These groups are created based on specific employee details like location, department, tenure, and devices used within the company.
Key capabilities:
Policy Creation
Policy Enforcement
Policy Automation
Cross-app Policies
Custom Workflows
Rippling allows users to create triggers based on their company's employee data, facilitating automation of personalized workflows. With the powerful action feature, users can automatically trigger Slack messages, emails, system updates, meeting invites, and other events based on their custom triggers.
Key capabilities:
Custom Triggers
Custom Workflows
Cross-app Automation
No-code Workflows
Access & Approval Management
Rippling's permission system is designed to give automatic access to specific services and third-party applications based on the user's department and level. It allows the user to control what information can be accessed and modified by others, ranging from salary information to device operating systems.
With Rippling, managers can independently perform HR, IT, and finance tasks like hiring, promoting, provisioning apps, and approving expenses, while ensuring that full visibility and control are maintained.
Key capabilities:
Permission Management
Approval Management
Custom Approvals
Workforce Analytics
Rippling stands out by allowing users to create a wide range of reports, including PTO and SOC reports, using any employee data within the company. The platform caters to the needs of different stakeholders, such as managers requiring compensation data, HR needing DEI data, and IT seeking SOC data.
Key capabilities:
HR Reports
IT Reports
Finance Reports
Unified Analytics
Reporting
Advanced Permissions
Rippling offers an extensive library of third-party integrations, which includes many popular software that users love to use. You can find a list of these integrations in Rippling's App Shop, but here's a sample:
Slack
Google Workspace
Asana
Github
1Password
ZenDesk
Rippling offers enterprise-grade security measures and conducts regular audits to ensure the safety of their clients' data. These security features include:
SOC 1 Type 2 Certified
SOC 2 Type 2 Certified
AWS hosting
TLS encryption
AES-256 encryption
Web App Firewall (WAF)
Runtime App Self Protection Agent (RASP)
Rippling is used by companies across various industries, including technology, healthcare, manufacturing, marketing, non-profits, restaurants, retail, financial services, and professional services.
To learn about the companies that use Rippling, you can visit their website and browse through their case studies. Check out some of them here:
Headquarters address: 55 Second Street, Suite 1500, San Francisco, CA 94105, United States
Year established: 2016
Number of employees: 1,700+
Global locations: Offices in San Francisco, Bengaluru, New York City, Bellevue, Beijing
Key people: Parker Conrad (Co-Founder and CEO), Vanessa Wu (GC and Member of Insurance & Regulatory Committee), Matt MacInnis (COO and Member of Insurance & Regulatory Committee), Matt Epstein (CMO), Matt Plank (CRO), Albert Strasheim (CTO & SVP Engineering), Adam Swiecicki (CFO), Brad Armstrong (SVP, Business Development & Corporate Development), Jeremy Henrickson (SVP, Product)
Rippling's mission is to free smart people to focus on difficult problems by removing the administrative work of running a company. Rippling was founded by Parker Conrad and Prasanna Sankar, both former employees of HRIS software company Zenefits, after Conrad resigned as CEO in 2016. The company has grown rapidly in value, reaching an $11.25 billion valuation after a $250 million funding round in May 2022. In addition, Rippling has hired 50 former startup founders who manage standalone businesses within the company, which now employs over 1,000 people.
Rippling review: How much does Rippling cost per month?
Rippling's pricing begins at $8 per user per month.
Rippling's pricing structure is primarily based on a per employee per month basis for most of its products. However, some products may include or be charged at a monthly base fee. To get a more accurate pricing estimate for your company, we recommend contacting Rippling directly.
Can I buy each Rippling product separately?
Yes, it is possible to buy each individual HR and IT product offered by Rippling (such as Payroll, Benefits, and Device Management) separately. These products can be purchased alongside the required core Rippling Unity Platform, enabling customers to create a customized plan that best suits their needs.
If you feel that Rippling might not be the right fit, we have put together a list of similar HRMS software programs that might better meet your company's needs:
Paylocity
Paycom
Deel
Payworks
Personio
monday.com
Namely
Rippling is an HRMS platform that can be suitable for businesses of varying sizes, ranging from small teams in the US to globally distributed workforces with thousands of employees.
With its comprehensive suite of HR, IT, and finance management features, Rippling offers businesses a one-stop solution for all their employee management needs, from hiring to payroll and compliance. This makes it an attractive option for businesses looking to streamline their operations and automate administrative tasks, regardless of their size or location.
Ready to take your HR processes to the next level? Our article on the benefits of HRMS software is a must-read for any HR leader or professional. And if you want more insights, our HR software reviews can help you navigate your options.
Do you have experience using Rippling? Share your personal Rippling reviews in the comments section below.