This Netchex review dives into its features and advantages as payroll software to help HR teams determine if it is the right fit for the company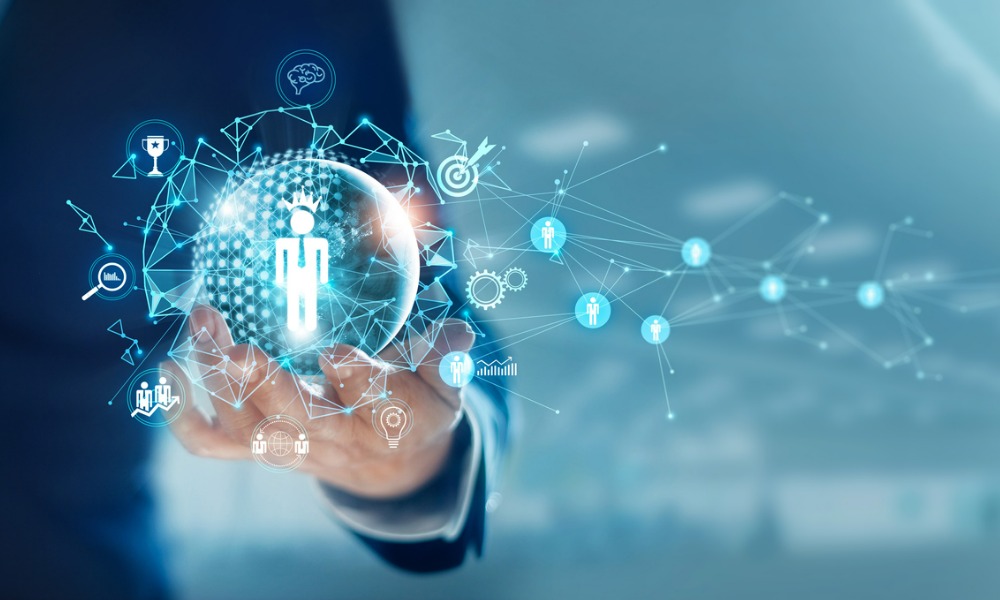 Payroll is an essential part of any business, and it requires a significant investment of time and resources. To address this challenge, many companies turn to payroll software, which serves as the cornerstone of efficient payroll management. Payroll software is designed to help organizations manage, organize, and automate employee payments, while also maintaining critical payment data.
Netchex is a cloud-based payroll system (with some Human Capital Management functions) that provides end-to-end employee management solutions for businesses of all sizes. For the purpose of this review, we will look into the payroll features of Netchex, as well as its advantages, integrations, and potential drawbacks.
Netchex is a comprehensive HCM platform that enables users to handle every aspect of the employee lifecycle. Netchex is accessible through any internet-enabled device, including mobile devices, and includes an employee self-service portal for easy access to real-time information such as payroll, time tracking, benefits, HR, PTO requests, pay stubs, withholdings, and tax documents.
Netchex offers a range of HR technology solutions to enhance and simplify all aspects of your company's HR operations, including:
Payroll Software
Time and Attendance Tracking Software
Employee Benefits Administration Software
Employee Recruitment and Onboarding Software
Human Resources Management Software
Learning Management Software
Performance Management Software
HR Reporting and Analytics Software
Hardware Clocks
What are the advantages of Netchex?
Netchex offers several advantages for businesses that want to streamline their payroll management process. Here are some of its key benefits:
Industry-leading technology: Simple to learn and use, while powerful enough to manage the entire employee lifecycle.
Mobile app: Allows employees to access their information anytime, anywhere.
Award-winning customer service: Netchex has one of the highest customer satisfaction scores (CSAT) in the industry.
Agile: Netchex constantly provides updates and new solutions that prioritize improving your company's employee experience and simplifying HR processes.
In-house development team: Enables Netchex to quickly respond to new requirements and regulations.
Integrated Payroll Software
With its full system integration capabilities, Netchex seamlessly connects different departments within a company. Netchex also allows for the integration of time and attendance tracking, benefits administration, cross-company reporting for labor cost analysis, and employee self-service features such as PTO requests and real-time accruals.
Netchex enables efficient communication and collaboration among different teams, streamlining the payroll process and providing a hassle-free experience for everyone involved.
Pay Options
Netchex provides businesses with a range of convenient and flexible payment methods for their diverse employee needs. Netchex also allows for seamless integration with various forms of payment methods, including direct deposit, paper paychecks, and pay cards.
This feature provides a hassle-free experience for employees, regardless of their work status, whether remote, seasonal, part-time, or salaried.
Netchex offers the following employee pay disbursement options:
NetDirect unlimited direct deposit
Live checks through the NetPay system
Paycards with the Skylight® PayOptions™ Program from Netspend®
With Netchex, businesses can choose the best employee pay disbursement option to suit their needs, enabling seamless payroll processing and enhanced efficiency.
Accurate Accounting
Netchex helps businesses ensure that their payroll is error-free during every pay period. With Netchex, businesses eliminate errors and reduce the risk of compliance issues.
Netchex offers Instant Preview Processing for companies:
Exception Reporting
Liability Reporting
Gross to net views of data
Tax and Compliance
Netchex provides businesses with automated tax calculations and reporting, ensuring compliance and minimizing the risk of errors. Netchex Payroll offers the following features:
Address, Compensation, and Tax Verification (ACT):
This feature ensures employees are taxed accurately and paid the appropriate minimum wage based on their location.
Automation and Reporting:
The feature enables electronic IRS filing and pay withdrawals, streamlining the tax process.
Businesses can automate reporting and data pulls, reducing manual errors and saving time.
Quarterly online tax statements and W2 preview features to help businesses stay on top of their tax reporting.
Netchex also offers new hire reporting, helping businesses comply with state and federal regulations.
Netchex offers a variety of integrations with other HR and payroll systems to improve efficiency and streamline processes for its clients. Be sure to check out their complete integrations catalog here.
Netchex has over 20 years of experience in providing secure and trustworthy services to clients. Netchex is governed by strict policies and oversight, and has multiple checks and balances in place to prevent fraud, such as dual authorization and segregation of duties.
Netchex places a high value on its clients' trust and collaborates with experts to use the most secure procedures for handling clients' money.
Netchex also maintains up-to-date accreditations, including Nacha certification for sound core practices in ACH payment processing.
To learn more about how Netchex keeps your company's data secure, check out the Netchex Security Portal.
Netchex offers businesses the flexibility to select from pre-built packages or customize their own suite of services to meet their specific needs. The pricing model is based on a per-employee, per-month structure. However, Netchex offers a minimum fee for their services and standard contracts last for 12 months.
Netchex's à la carte approach to pricing allows for scalability as your business grows and may require additional services in the future.
Here is an overview of the plans that Netchex offers:
Core
Get the Payroll essentials covered with this plan.
Features:
Payroll & Tax
Employee Self-Service
Manager Self-Service
Time & Attendance
Employment Verification Services
Connect
Recruit top talent and keep your existing employees happy with this plan.
Features:
Core plan features
NetGuide Onboarding & Talent Management
NetRecruiter Applicant Training System (ATS)
NetInsight Data Analytics Executive Dashboard
Comply
Ensure compliance with ease using this plan.
Features:
Core plan features
OSHA, EEO, VETS
ACA Central
E-Verify
NetBenefits
COBRA Admin
HR Help Desk (Full Version)
NetPerform
Complete
Get all the essential tools to manage your business with this plan.
Features:
Core and Connect plan features
E-Verify
NetBenefits
COBRA Admin
ACA Central
OSHA, EEO, VETS
While the Connect plan is the top choice for most businesses and HR professionals, the Core plan offers functionalities that is more than enough for companies looking for a straightforward payroll solution.
Headquarters address: 1155 Hwy 190 E Service Rd #2, Covington, LA 70433, United States
Year established: 2003
Number of employees: 300+
Locations: 20 offices across the United States
Businesses served: 5,000+
Key people: Will Boudreaux (CEO and President), Louis Dubuc (Chief Financial Officer), Jay Butcher (EVP Sales), Amy Lang (VP of Strategic Partnerships), Stuart Ethridge (EVP), Alan Wust (Chief Technology Officer), Aaron Travis (Vice President - Sales Operations)
Netchex is a Payroll, Human Resource, Time and Attendance, and Benefits services company that was founded by Will Boudreaux and Stuart Ethridge. With a focus on web integration for technology, accountability for service, and value for price delivery, Netchex has grown into one of the fastest-growing companies of its kind in America.
Despite the growth in team size and client base, Netchex is committed to delivering an exceptional client experience through software and support services. Netchex offers more than just payroll services - their comprehensive suite of HR software solutions enables thousands of businesses to handle their operations more efficiently.
After authorizing an agreement to begin with Netchex, a dedicated Implementation Lead is assigned to help businesses make the transition as smooth as possible.
This typically lasts around 60 days and includes introducing Netchex to the company, running a mock payroll, and ultimately conducting the first successful monthly payroll.
Netchex's Implementation team guides clients throughout the process to ensure a seamless transition.
Once the conversion process is complete, clients transition to their dedicated Netchex Service Team.
What companies use Netchex?
Netchex is tailored to cater to the diverse needs of various industries, such as banking, hotels, restaurants, education, manufacturing, retail, healthcare, non-profit, and wholesale. As a result, companies from a broad range of sectors have adopted Netchex to manage their HR and payroll needs.
We have picked out some case studies that show Netchex Payroll in action:
What are the competitors of Netchex?
If you are curious about how Netchex compares to other options in the payroll software market, here are some alternatives worth exploring:
Paychex Flex
greytHR
TriNet
Ceridian Dayforce
Justworks
SurePayroll
Heartland Payroll
Gusto Payroll
OnPay
When considering which payroll software to choose, HR professionals ultimately need to be guided by their unique business needs and budget. Here are some reasons why Netchex may be the right choice for your company:
Fast Implementation: Netchex is backed by a team of experts who work to get businesses set up quickly and efficiently.
Knowledgeable Staff: 80% of Netchex service associates are Fundamental Payroll Certified, ensuring that businesses receive expert assistance when needed.
A Single, Unified System: Netchex offers a single system with one login, eliminating the need for complicated importing or exporting.
Team Service Model: Netchex provides dedicated service reps who take the time to know and understand your business, ensuring that you receive personalized assistance when you need it.
By utilizing Netchex's payroll software, businesses can take advantage of expert implementation, knowledgeable staff, a single, unified system, and personalized service. These features make Netchex a strong contender when considering which payroll software to choose for your business.
HR leaders are focused on finding the right software investments this year, and HRD is here to guide you in your search. If you are unsure about Netchex, our HR software reviews offer some fantastic options for businesses to consider.
Do you have experience using Netchex? Share your own Netchex review in the comments section below.