Jump to winners | Jump to methodology
The top HR software companies in Canada
When HR professionals set out to achieve specific goals, they often turn to HR software companies that are providing the solutions, tools, and technology to change the industry.
Against a highly competitive backdrop of a wide range of competing providers, Human Resources Director Canada's 5-Star Software and Technology Providers of 2023 emerged.
The 33 winners cater to all facets of HR administration and strategy, including:
• payroll and benefits
• recruitment
• compliance
• workforce analytics
"We help employers cut through the clutter and make confident decisions with tools like workforce analytics and employee surveys that help predict employee behaviour"
Mohamad Chakroun, ADP
The best HR software companies excel at customer support
Canadian-owned and operated Payworks answers all calls within 60 seconds usually. Customers are then assigned a dedicated service representative.
"That's our primary differentiator; it's a friendly voice who knows your name every time you call in, and we make a point of establishing those moments in time starting from the implementation process," explains senior marketing manager Amanda Soloway.
"We've made a little niche for ourselves in delivering an excellent implementation experience where we get to know our customers and establish a relationship with them that lasts," she adds.
Illustrating how their system works, the company blog, The Works, shone a light on 15-year-long service team member Rosa, who made a personal connection with her customers, some of whom she now regards as friends.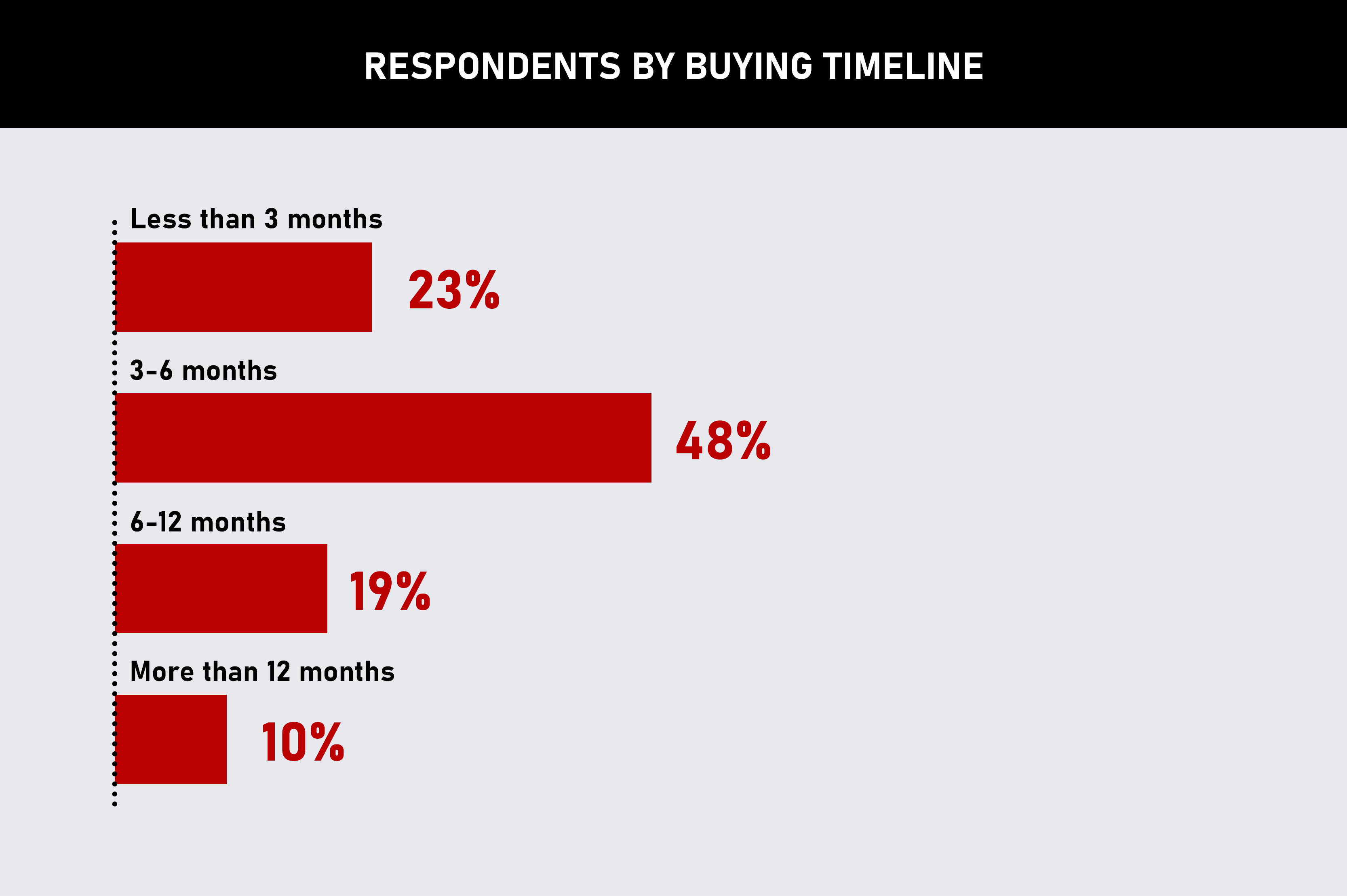 Payworks enjoys second year as one of the best HR software companies
Payworks won for a successive year in two 5-Star Software and Technology Provider categories: HRIS solutions and payroll solutions.
The nationwide HR software company serves businesses of all sizes with its human capital management platform. All its products are proprietary and built specifically to support customers' needs.
"Our customers are trying to ensure that their employees are paid accurately and on time and that they are avoiding any possible penalties," notes Soloway. "We work with our clients to discover exactly what problems employers are facing on an ongoing basis and then we work continuously to develop solutions that can benefit all of today's evolving workforce."
An example is Payworks' participation in a frequency exchange program with the Canada Revenue Agency on their client's behalf. The HR software company submits remittances as per the client's remittance frequency established by the agency, helping to reduce paperwork and prevent possible late penalties for Payworks clients.
"Beyond the features, HR buyers are more invested in the vendor relationship"
David Piazza, SoftwareReviews
HR software companies predicted to grow
HR insiders predict a possible boom in HR software company growth as organizations of all sizes and industries race to catch up with technology enablement over the last few years.
Organizations are changing and transforming amid economic uncertainty and top HR priorities include:
• recruitment
• employee experience
• developing leaders
• industry experts
Experts warn of the rush to acquire technology, or functions that HR professionals may not be ready for, which could end up harming budgets and reputations.
"There are amazing tools that can help with recruiting, onboarding, employee engagement, training, and advanced HR functions," says David Piazza, senior vice president, Product & Service Delivery of SoftwareReviews. "But if you do not have the supporting processes, data models, and support in place to make sure these are rolled out effectively and efficiently, these could be shelf-ware projects that do not go anywhere."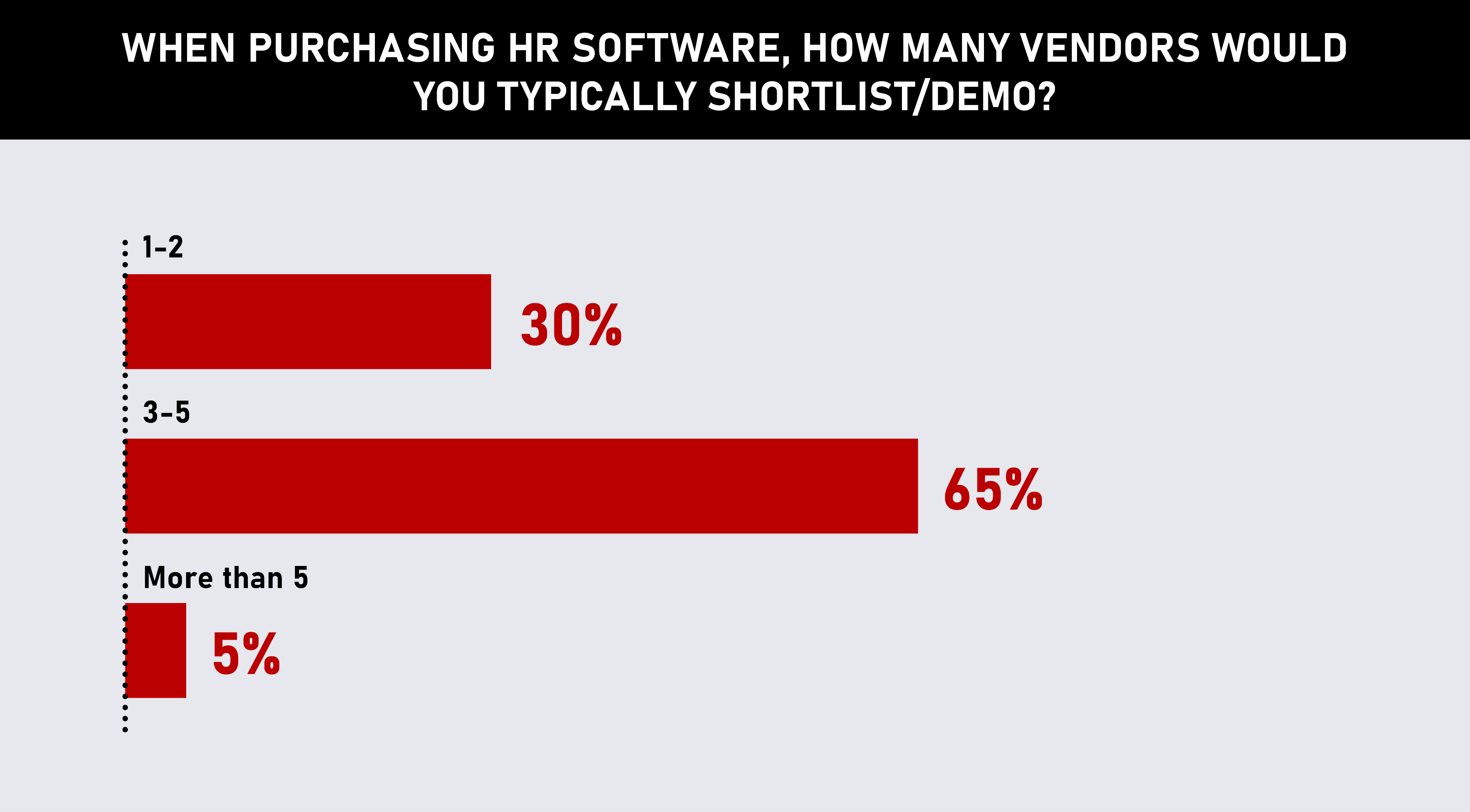 How do the best HR software companies rise to the top?
Opportunities abound for HR software companies that help support the intersection of the following issues:
• Data and analytics, including benchmarking
• Holistic insights into existing employees or those in the process of being hired (skill sets, potential, desire for growth)
• Integrated organizational workflow and service desks – eliminating barriers between HR, IT, managers, and employees
• Communication tools – dashboards, landing pages, email, and texting capabilities
• Continued improvements in system ease of use and navigation
While there is a trend toward HR professionals indicating they want the advanced features of a human resources management platform, industry experts say the top-rated features still come down to core capabilities such as payroll and benefits, and administration.
"Beyond the features, HR buyers are more invested in the vendor relationship," adds Piazza.
SoftwareReviews, a division of Info-Tech Research Group, compared 40 different metrics on human capital management suites from the features and core vendor capabilities to the customer relationship. What stood out as most correlated to satisfied customers were elements of that customer relationship.
"We call it the emotional footprint a vendor has with their customers," Piazza explains. "Specifically, customers were looking for a partner that would help them improve their core HR processes, making them more efficient, appreciate their status as the incumbent provider, and be invested in making their customers' lives easier, ultimately saving time."
In essence, having integrity and demonstrably caring about your customers is another way for HR software companies to stand out, according to industry experts.
For Soloway, that sentiment hits close to the heart of the company.
"The emotional footprint pieces are our bread and butter," she explains. "We are Canadian, so we understand what it is that other Canadian companies are facing because we've got all the same struggles and challenges, we all lean on each other, and we're here for all the other Canadian employers."
"We've made a little niche for ourselves in delivering an excellent implementation experience where we get to know our customers and establish a relationship with them that lasts"
Amanda Soloway, Payworks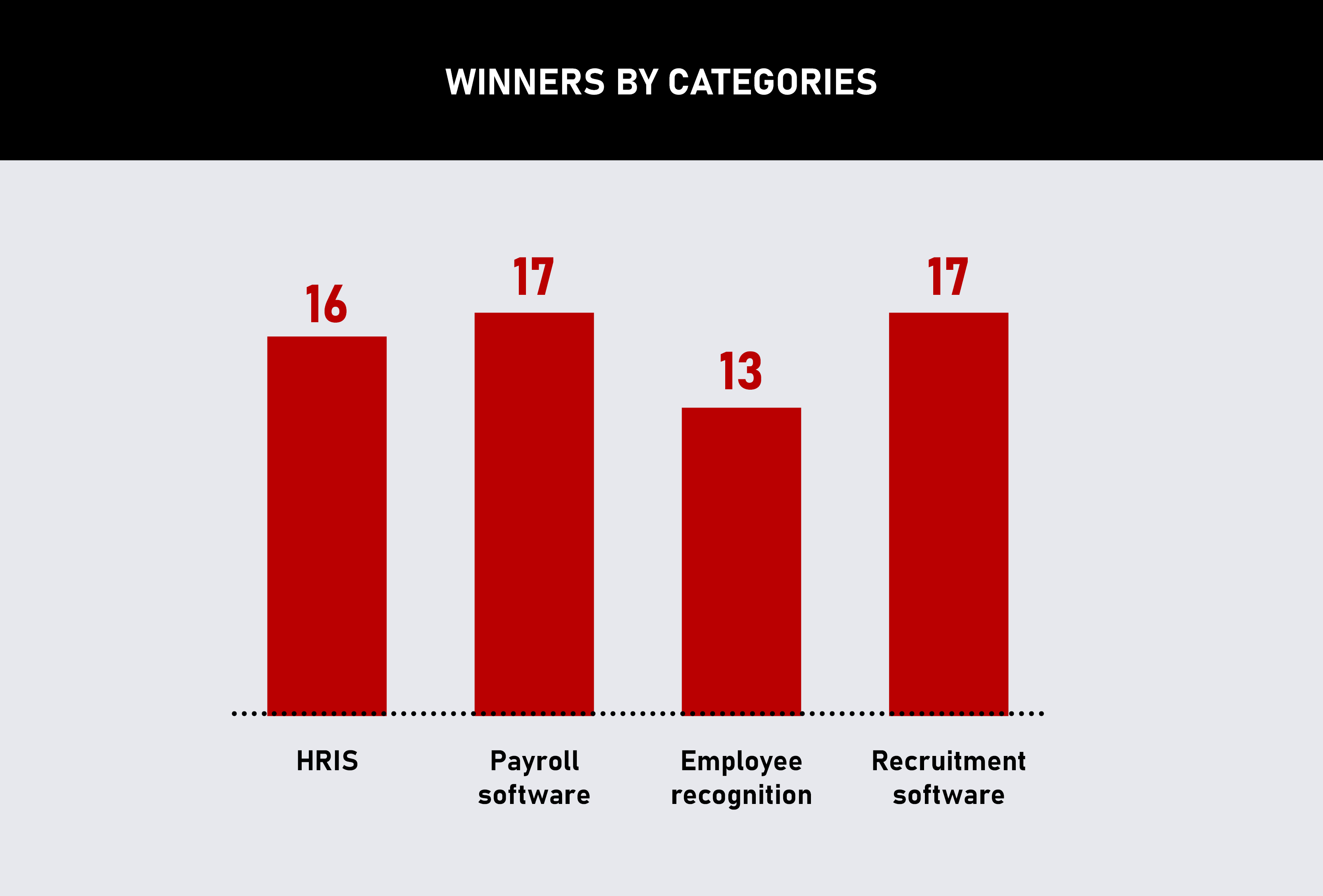 ADP continues to be one of the best HR software companies
Another 5-Star winner is ADP, an HR software company that provides cloud-based human capital management solutions. It was cited by HR professionals surveyed by HRD Canada as a preferred payroll solution among small (1–99 employees) and mid-size employers (100–999).
A survey respondent from a mid-sized company said ADP "has everything I need".
The firm helps businesses look beyond today and their expertise in payroll, HR, talent, and compliance helps HR professionals spend less time focused on administration and more time focused on building their business to prepare for what comes next, says vice president of product development Mohamad Chakroun.
"The world of work has changed and, with the backdrop of economic uncertainty and a tight talent market, organizations who can personalize the work experience and create a culture that incorporates their input will thrive," adds Chakroun, of the key issues that have emerged recently among its clients. "We help employers cut through the clutter and make confident decisions with tools like workforce analytics and employee surveys that help predict employee behaviour."
How ADP excels at HR software
What sets ADP apart from its competitors as one of the best HR software companies is its ability to help its customers unlock the value of their data and turn it into actionable insights, Chakroun continues.
"For over 70 years we have helped define the future of work and supported it with unmatched expertise," he says. "ADP has a long history of building connections and over one million clients trust us to help support their business everyday – that trust can't exist without real-world connection. We take work personally."
The global HR software company is a two-time winner of the 5-Star Software and Technology Provider award and earned Canadian HR Reporter's Readers' Choice nods in 2022 in several categories, including performance and talent management, and time and attendance.
HRIS Management Solutions
Avanti
BambooHR
Celayix
Ceridian Dayforce
ClearCompany
Collage
Guusto
HRdownloads
Replicon
SAP SuccessFactors
Trakstar
Workday
Payroll Software
BambooHR
Ceridian
ClearCompany
Collage HR
Guusto
PowerPay
Sage HRMS
SAP SuccessFactors
Softworks
Synerion
TimeTrex
UKG
VeriClock
Workday
WorkSight
Employee Recognition Software
15Five
Achievers
Applauz
BambooHR
Ceridian
ClearCompany
Guusto
Culture Cloud
Sage HRMS
SAP SuccessFactors
Vantage Circle
WorkTango
Recruitment Software
BambooHR
CATS
Ceridian
ClearCompany
Guusto
Greenhouse
Indeed
LinkedIn
Mitrefinch
SAP SuccessFactors
Synerion
Trakstar
UKG
Workable
Workday
ZipRecruiter
In the process of selecting the best HR software and technology providers for 2023, the HRD Canada team conducted one-on-one interviews with HR professionals and surveyed thousands more within HRD Canada's network to gain a keen understanding of what these professionals think about current market offerings.
More than 200 respondents were asked to rate their overall satisfaction with the HR technology providers they had dealt with across four categories: payroll solutions, HRIS solutions, rewards and recognition, and recruitment software solutions. At the end of the research period (October 31 to December 9, 2022), 33 HR software companies were named 5-Star award winners.