Jump to winners | Jump to methodology
Benefits leaders unveiled
Human Resources Director Canada's 5-Star Benefit Programs recognize companies on the frontier of employee benefit plans.
In placing a significant emphasis on well-being, engagement, and satisfaction, 2023's 5-Star winners stand out as the best in the country for listening to what their employees value and tailoring their benefit plans to deliver what matters most.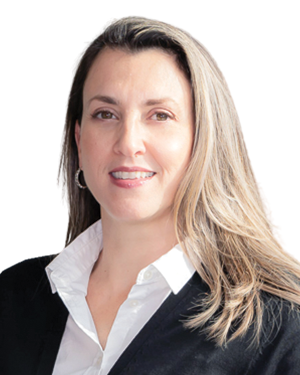 "We prioritize our employees' needs and ensure we understand what they truly value so we can continue our support in their overall well-being"
Ana Brtan
Symcor
As determined by employees in HRD's survey, this year's cohort received top marks for stepping up to create unique packages that reflect the evolving needs of their workforce.
HRD spoke to a trio of 5-Star winners to understand why they are such strong performers.
Centurion Asset Management
boosted mental health coverage to the maximum allowable


mental health and well-being manager training


new health spending account


rebranded "Wellness Wednesdays" to "Well-being Wednesdays" to include financial health


group challenges focused on healthy competition


compensation for home-office set up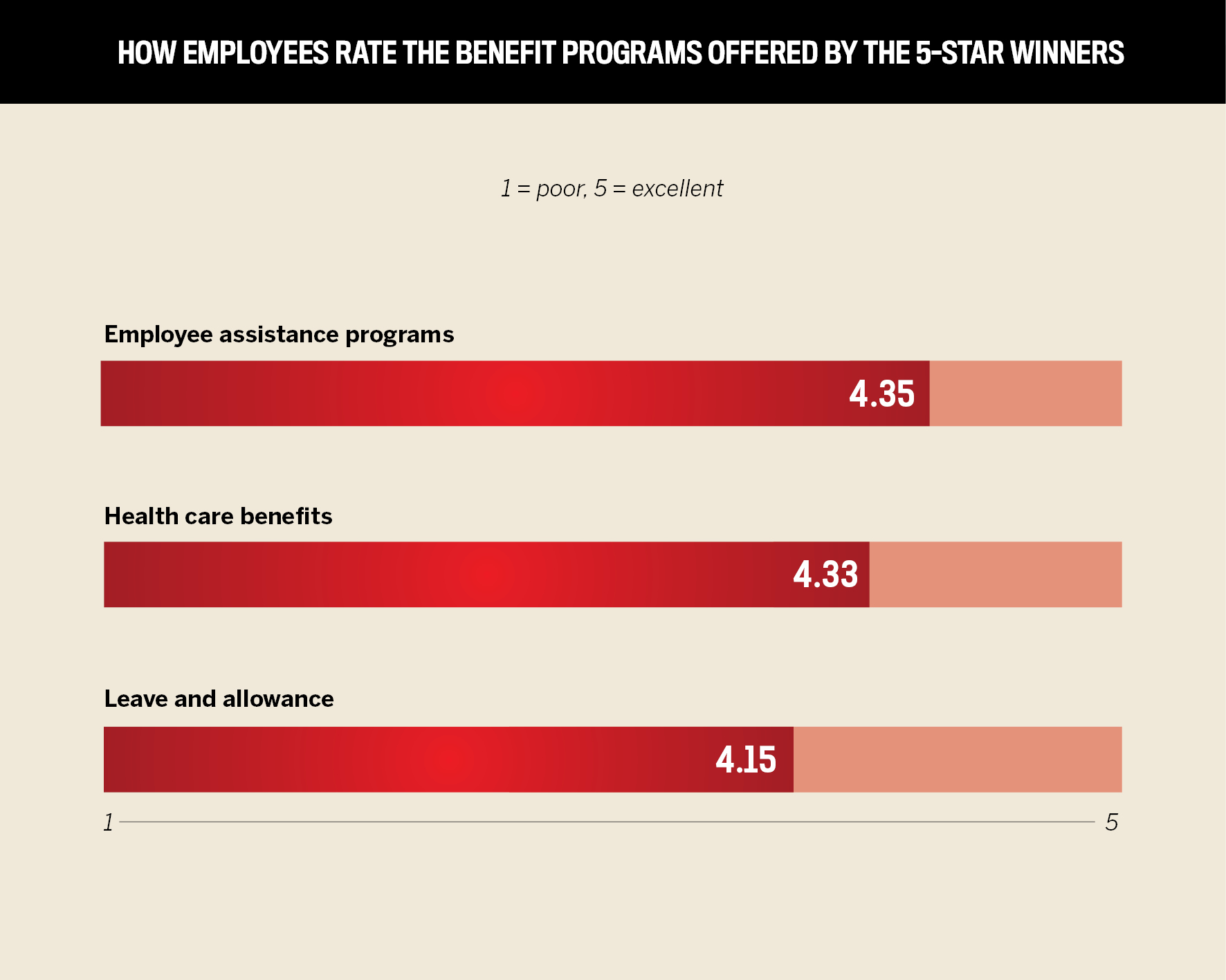 Niagara Casinos
generous time-off benefits


an award-winning defined contribution pension plan


$1,500 annual mental health coverage with expanded eligible practitioners


top-of-the-line digital EFAP platform band iCBT


unpaid early outs to allow flexibility during slow periods and salaried staff can flex their time where operations permit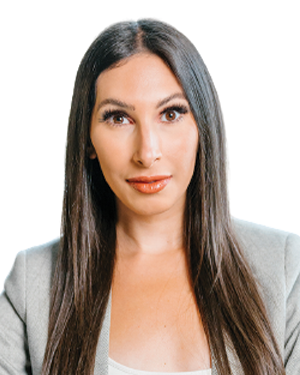 "We're always looking to gauge what's going on in the world and in the workplace to build upon existing resources to ensure we're constantly able to support our employees"
Laura Salvatore
Centurion Asset Management
Symcor
topped-up benefit credits to minimize the increase in out-of-pocket employee costs


standalone mental health coverage up to $3,500 annually


expanded eligible mental health practitioners


removed doctor referral note


mental health people manager training


gender affirmation and fertility service coverage


employer-matching pension plan from Day 1


options for those who choose not to have benefit plans

All 5-Star companies meet the threshold of providing a top-performing benefits program, as defined by two leading experts consulted for this report.
"A top-performing benefits program needs to meet the basic needs of all employees, then offer customizable additional options based on their needs. The plan should also be grounded in inclusion," says Joann Bokanovic, Sunwing's vice president of global total rewards.
And Sean Raible, founder and principal consultant at Game Plan Total Rewards Consulting, adds, "It's one that is as flexible as it can be, as inclusive as it can be, and it's cost effective for both employee and employer."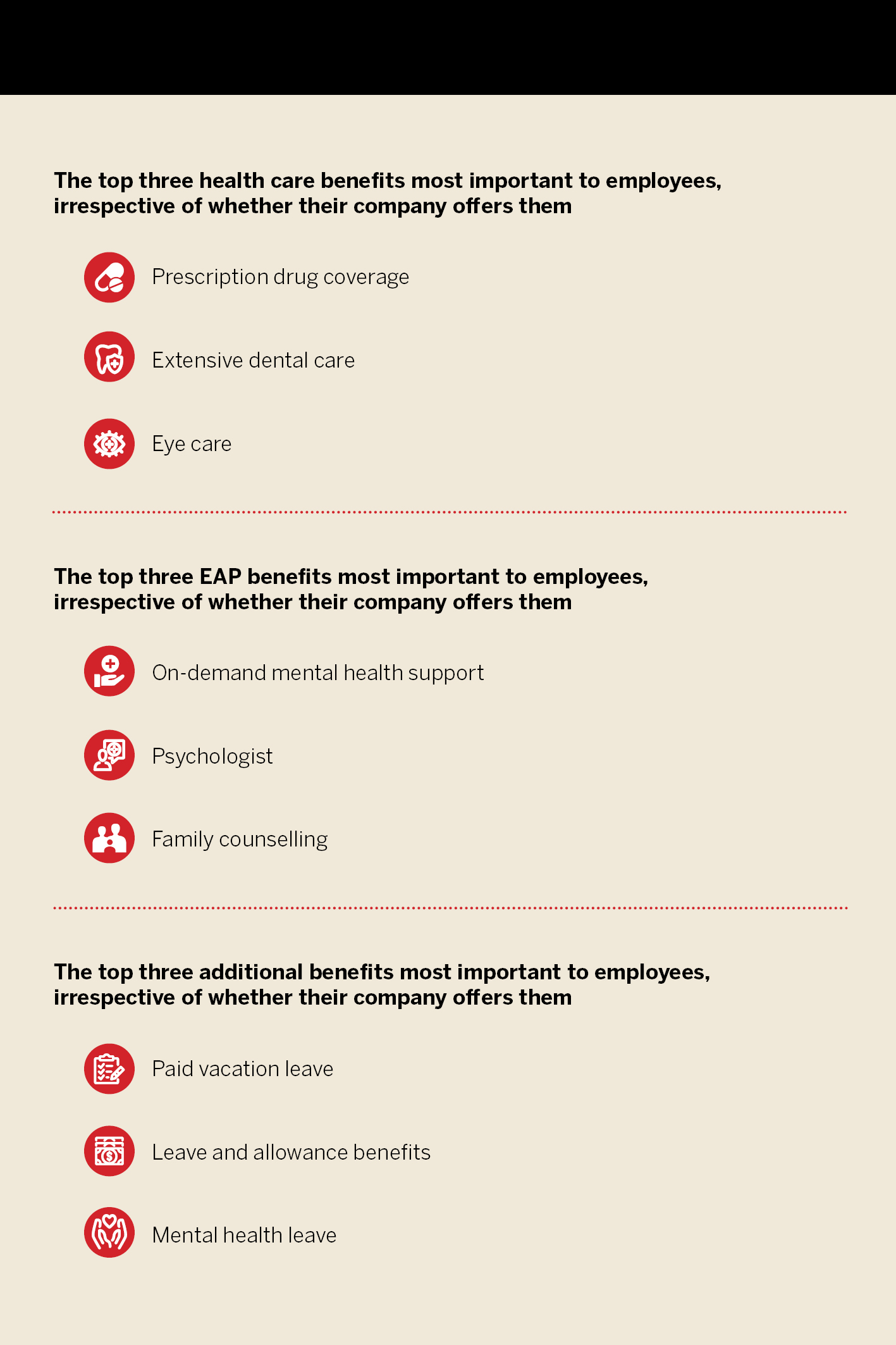 Best benefit programs cater to employee well-being
As interest rates and the cost of living began to climb, Centurion Asset Management rebranded its weekly "Wellness Wednesdays" initiative to an overarching theme of well-being to help employees with stress by providing financial tips and advice.
The medium-sized investment and property management company has a laser-like focus on employee mental health and well-being, which includes a new health spending account allowing staff to direct their benefits to meet their individual needs and more comprehensive mental health support.
"Employees can take this pool of money and apply it toward what is most meaningful and helpful for them," explains Laura Salvatore, vice president of human capital. "That could be massages, a specific pair of eyeglasses, or additional physiotherapy."
By pushing the boundaries of mental health benefits, the company makes it possible for employees and their families to access more frequent assistance.
A dedication to designing benefit programs with the health and happiness of employees at the forefront has positively impacted Centurion's workplace culture in numerous ways, including:
retention has doubled, with the average length of service now five years


turnover hovering at 1 percent


employee engagement and satisfaction rates on upward climb

"We are still operating under a hybrid work model, and with a focus on the total well-being of our employees, we're committed to work-life balance," adds Salvatore. "The combination of our benefits impacts positively on our culture."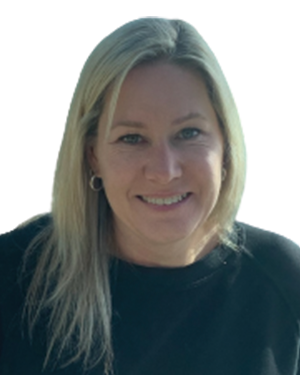 "Our team works tirelessly to provide ongoing communication and education to remind and encourage use of the coverage and tools associates have access to"
Jenn Stassen
Niagara Casinos
Pension plan a top draw for employees
Niagara Casinos prides itself on providing various benefits and perks that appeal to its broad employee demographics. There is something for everyone, from free parking and uniforms to on-site gyms and subsidized meals to comprehensive health coverage that begins on Day 1.
"Our pension plan is one of the best across all gaming properties in Ontario," explains total rewards specialist Jenn Stassen. "We offer savings events, retirement education, and ongoing plan information to ensure everyone understands the plan, the savings options, importance, and impact the plan has on their future."
In recognition of the challenges Niagara Casinos' front-line staff faces working in a 24/7 operation, the organization harnessed its full suite of benefit programs to help staff return to work after the mandated pandemic closures. Those benefits and support resulted in more engaged employees who regularly went above and beyond to deliver exceptional customer service.
Some other impacts of its comprehensive benefit plans include:
99.9 percent of associates voluntarily contributed the maximum pension amount to receive the full company match


substantive increase in customer experience net promoted score over the past 18 months


all health benefits maintained during the 17-month mandated pandemic closure and zero-revenue period

"In our business, it can be difficult to offer all associates traditional work-life balance perks such as work from home or flexible work arrangements," notes Stassen. "But we provide a generous time-off policy including vacation, float days, and paid sick days to allow associates to manage their personal and family obligations with their work schedule."
Employees at the forefront of benefit plans design
Symcor prioritizes its employees' needs by consulting them through various communication channels before making any changes to its benefit plans, an effort resulting in a high overall employee satisfaction rate in HRD's survey.
The Canadian business solutions provider prioritizes the well-being of its over 1,000 employees by ensuring they have timely access to support when needed.
"Putting employees first is the lifeblood of Symcor's culture," explains CHRO Ana Brtan. "We value every perspective, and our channels ensure they feel heard."
Eliciting employee feedback and facilitating dialogue is paramount, and Symcor utilizes various engagement tools to take the pulse of the relevancy of its programs.
Those in-depth assessments also capture employee perspectives on its culture, highlighting areas of strength, such as:
achieving a high employee engagement index of 77 percent in 2022, 5 percent ahead of the Canadian average


95 percent of employees participated in an opinion survey in 2021, a testament to their willingness to engage in shaping culture


manager effectiveness and performance enhancement results also sit double digits ahead of national standards

Symcor's employee-first philosophy was reinforced during the pandemic period, driving the company to make impactful changes that eschewed profits in favour of employee well-being. Staff engagement led to enhanced benefits better aligned with employees' needs, including a hybrid workplace model that allows for greater flexibility and work-life harmony and increased vacation for new hires and certain job classifications.
"By embracing a come-in-with-purpose philosophy, we ensured that employees had a say in shaping the future of their workplace," remarks Brtan. "Moreover, we introduced new well-being programs, including meeting-free Friday afternoons, further nurturing the health and happiness of our employees." 
Specialist and employee overview
Sunwing's Bokanovic and Raible of Game Plan Total Rewards Consulting both emphasize the need to meet employees' medical and dental needs whilst offering flexibility on various other initiatives. In addition, both underscore the importance of customizable options.
"It's got to be a kind of multi-pronged approach," says Raible.
Employee respondents also highlighted their desire for more personalized benefits with a wish list of nice-to-haves, including:
cultural/religious days off


naturopathic care


cellphone and home internet stipend


four-day work week


birthdays off


pet insurance and pet care benefit


employer-assisted housing or housing allowance


laser eye surgery coverage


carry core benefits beyond retirement


better support for working parents

1,000+ employees
CAA Club Group of Companies
Fidelity Investments
500–999 employees
BASF Canada
Bethesda Community Services
CAA Club Group of Companies
Fidelity Investments
300–499 employees
BlueCat
Centurion Asset Management
CF Crozier & Associates
Coast Mental Health
100–299 employees
Gaudreau Assurances
Hyundai Auto Canada
20–99 employees
Improving
Mobials
Rise People
The Mutual Fire Insurance Company of British Columbia