Fast-food giant's new partnership has paved the way for its managers to add to their skill set combo.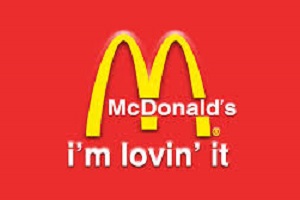 McDonald's staff will soon be flipping textbooks, not burgers, thanks to a new partnership with Massey University that will allow restaurant managers to work and study towards a business degree.
The agreement recognises the fast-food restaurants in-house education and allows them to cross credit their prior learning towards a Bachelor of Business Studies or Diploma or Certificate in Business Studies.
Those restaurant managers eligible will have completed a National Diploma in Hospitability (Operational Management) and an in-house course developed and run by the industry training organisation, ServiceIQ.
The cross credits will allow those who take up the offer to reduce the time it would take to complete a degree by about two years if studying part-time.
Along with the partnership McDonald's has also launched a scholarship programme to cover their tuition fees. Eligible staff that can access the funding include restaurant managers at company-owned restaurants, along with head office staff that wish to pursue further education as part of their development.
"Talent is a key focus for McDonald's, and we're delighted to be able to offer the opportunity for higher education to our restaurant managers," McDonald's Restaurants New Zealand managing director Patrick Wilson said in a statement.
"McDonald's is one of the country's largest employers of youth – over a quarter of our franchisees started off as crew, and 60% of our head office staff have come from restaurants," he added.
"The flexibility of being able to learn while you earn is something many of our staff appreciate, and the Massey University partnership is a fantastic extension of what we can offer our people."
The earliest eligible staff could begin their studies is November when Massey runs its Summer School programme.