Need a cold one? A New Zealand man is hoping to lure in a prospective employer with the promise of free beer.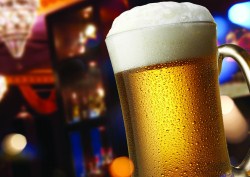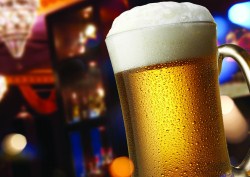 Wanganui man, Joe Gray, 28, is trying to lure a prospective employer with the promise of free beer: 52 dozen bottles of beer, in fact.
The former print apprentice has taken out two adverts in the Wanganui Chronicle classifieds offering one dozen bottles of beer per week (or all at once) to a prospective employer who will give him a fair trial.
He's also promising a hard-working, fast-learning candidate.
Gray is willing to consider undertaking any sort of apprenticeship, but he doesn't want to go to university as everyone is advising him. "You don't get paid to study," he told the Wanganui Chronicle.
And he's going to need his hard earned salary – he estimates that the beer will set him back $1100-1200 for a premium brand. "But even so, I'd be able to pay off that outlay within a couple of weeks of starting work, so it shouldn't be too much of a problem," he said.
The aspiring worker has already completed one apprenticeship with APN Print in Wanganui, 2008. He scored 100% in the workplace assessments each of the three years.
However, after landing a job in the print division within APN in Australia, he was unlucky enough to be made redundant twice in eight months.
"I've been doing a bit of casual work in the APN Print back in Wanganui, but it's not enough. I've got a three-year-old son and one-year-old daughter, so I definitely need something more substantial," Gray said.
So what do you say employers of Wanganui? It's not every candidate who will offer to pay for your after work drinks for the following 52 Fridays.