Can you guess which profession is most likely to donate help further of the species?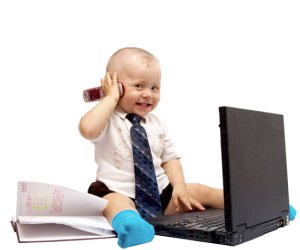 HR professionals in financial services often grapple with the industry's reputation for selfishness, but it turns out their employees are some of the most generous when it comes to helping needy families.
Data from the London Sperm Bank (LSB) reveal that finance workers are second only to information technology managers when it comes to donation. On average, 36 finance professionals visit the bank every month, putting them on par with students. Only IT managers are more keen with an average of 45 donors a month.
Dr. Kamal Ahuja, the LSB's managing director, told eFinancialCareers that finance professionals are frequent visitors to the Bridge Centre near London's Tower Bridge.
Donors aren't paid in the UK, although the clinic offers £35 to cover any costs. However Ahuja said a lot of the bankers who visit refuse the payment. "They want to donate and to make a gesture – like blood donors. Some of them have seen the effects of infertility and want to help."
Ahuja noted that one investment banker donor has made 10 separate donations – the maximum allowed under British rules – and declined to be compensated. "Because of his personal wealth, he doesn't care for the money. He has helped to create 10 families," Ahuja said.
The generosity of finance sector workers may need to be put in some perspective. The City of London Corp estimates that there were 354,400 people employed in financial services in 2011. While no data are available, it is safe to say that there are far fewer filmmakers in the City. That means that with six donors per month, filmmakers may in fact be far more generous.
Average number of donors per month
45 IT Managers
36 Finance Professionals
36 Students
30 Admin Workers
26 Engineers
24 Hospitality Sector
19 Teachers
16 Actors
15 Logistics professionals
14 Security workers
11 Pilots
9 Armed forces
9 Doctors
8 Models
7 Builders
7 Lawyers