Could fining parents prevent mean teens from becoming workplace bullies in the future?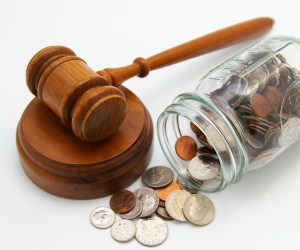 A city in Wisconsin is going straight to the top with its new bullying legislation. The Monona City Council approved a series of fines for parents whose children repeatedly bully others.
Monona parents whose children repeatedly bully others can now be ticketed by police and fined up to $177 in municipal court.
The move was prompted by a general concern about the tragic consequences of bullying, including a rash of school shootings and teen suicides across the country, according to Monona Police Chief Wally Ostrenga.
Ostrenga hoped the threat of a ticket will be enough and said the parent-liability clause would likely be used sparingly, when parents were obstructive or uncooperative.
"Sometimes you'll knock on someone's door and they won't want to talk to you — their kids are perfect, they could never do anything wrong," Ostrenga said. "This is for those times when we get the door slammed in our faces."
Parents who are making a good-faith effort to address a child's behavior would not be ticketed, he said.
City Attorney William S. Cole called the tactic "a tool of last resort" and said he believes it would withstand a court challenge.
"I think it's fantastic," said Jason Burns, executive director of Equality Wisconsin, a Milwaukee nonprofit organization that works on bullying prevention in schools. "It forces parents to be more involved in their child's life, if they're not already."