Modern machines aim to be silent – from the latest MacBook Air to Hybrid cars, the sounds of industry are gone. To honour a bygone era, here's a fantastic little piece of music recreating the pre-digital workplace.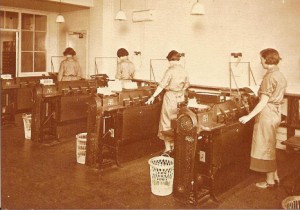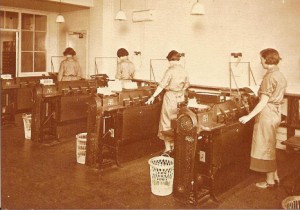 Back in the day, offices used to be a cacophony of industrial sounds. Yet as engineers aim to make modern machines as silent as possible, the days of metal on metal are long over. But golly, the sounds of 156 industrial machines working together do sound mighty cool.
To honour the bygone era of mid-century workplaces, Swiss composer Rolf Liebermann composed a short song of 156 machine sounds not heard together since the 1960s.
According to UbuWeb, which hosts the original, the machines include: "16 typewriters, 18 calculator machines, 8 accounting machines, 12 office perforators, 10 caisses enregistreuses, 8 humidificateurs-colleurs, 8 tele-scripteurs, 2 metronomes, 4 bells of signalisation, 2 entrance door gongs, 10 claxons, 16 telephones, 40 experimental signal receptors, 1 fork lift, a duplicator and a monte-charge."
Hear the piece of music made from the sonic detritus of a pre-digital workplace below.