After the surprise departure of Lululemon's CEO last month the company has posted for a new one, but the skill set they're after might be hard to find.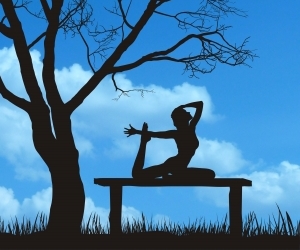 Recent surveys show companies are struggling to fill executive positions, but athletic apparel company Lululemon might be pushing it with their job posting for a new CEO.
"You report to no one, you are the CEO (duh). You are passionate about doing chief executive officer type stuff like making decisions, having a vision and being the head boss person," the opening lines of the job posting read.
Traits the new CEO should have:
The ability to hold a headstand for 10 minutes
"You communicate powerfully, often through Sanskrit"
Knowing how they get the caramel into the Caramilk bar
A "dead-on impression" of the yogi in "Sh*T Yogis Say"
The direct dial for Chip Wilson (Lululemon's founder), Bill Clinton, Ellen DeGeneres and Oprah Winfrey
The listing has since been removed from the company's site, so hopefully that means they found their yoga-loving, well-connected, wheatgrass and tequila shooting candidate.