Getting your CV perfect is obviously easier for some than others, as this selection of howlers show.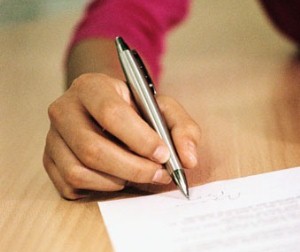 A stand-out resume may get you noticed but not necessarily for the right reasons. Online job site CareerBuilder has collated some of the most memorable CV mistakes from its recent US survey of HR professionals and hiring managers.
And to balance out the wacky mistakes they have also put together a list of the more common errors made that send a resume to the denied pile.
Here are the memorable CV mistakes to come across the HR desk:
Resume listed the candidate's objective as "To work for someone who is not an alcoholic with three DUI's like my current employer"
Resume included time spent in jail for assaulting a former boss
CV listed the candidate's online video gaming experience leading warrior "clans," suggesting this passed for leadership experience
Resume was submitted from a person the company just fired
Resume's "Skills" section was spelled "Skelze"
Resume consisted of one sentence: "Hire me, I'm awesome"
Resume included pictures of the candidate from baby photos to adulthood
Resume was written in Klingon language from Star Trek
On the job application, where it asks for your job title with a previous employer, the applicant wrote "Mr."
Here are the common mistakes identified by those taking part in the survey that would lead to an automatic dismissal for the candidate:
Resumes that have typos – 58%
Resumes that are generic and don't seem personalised for the position – 36%
Resumes that don't include a list of skills – 35%
Resumes that copied a large amount of wording from the job posting – 32%
Resumes that have inappropriate email address – 31%
Resumes that don't include exact dates of employment – 27%
Resumes printed on decorative paper – 22%
Resumes that include a photo – 13%