We've all heard the war stories of workers systematically fleecing their employers for years on end – but a German office worker may have outdone them all.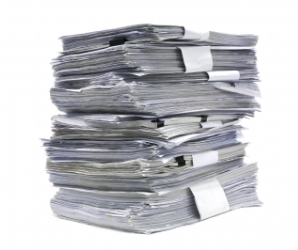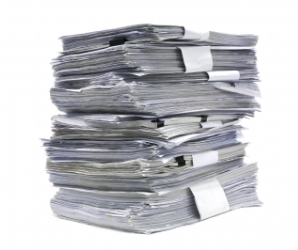 While more than two-thirds of employees admit to swiping office stationery for use at home, not too many would be able to match the 20 tonnes of office loot stolen over three decades uncovered in Stuttgart, Germany.
After an anonymous tip-off, a 69-year old council retiree was found to have swiped everything from pens and paper to detergents and office ladders – all from an array of council offices he had access to during his tenure as a caretaker.
Police searched the man's home and found truck-loads of supplies strewn throughout his apartment, shed and basement. Curiously, police reported the man did not attempt to sell any of the supplies, but appeared to simply be hoarding them.
According to a recent survey of more than 2,000 employees by MassMutual, the most frequently taken items are, not surprisingly, pens, pencils and highlighters – by 75% of employees!
Others on the list of the most-pilfered products included:
plants and flowers (18%)
furnishings such as paintings, chairs, desks (believe it or not), and lamps (14%)
clients (11%)
business associates (7%)
Why do workers steal?
A third said they were "borrowing" and planned to return the item, while 25% didn't think their employer would "miss" the items. A further 27% said it was "easier" than buying their own, and 24% said they "didn't have time" to purchase their own.
Latest lighter side:
'Drunk' host removed from air
Call in the experts: firefighter rescues cop, cat from tree
Slothful Britons incite Boris' ire