HR shouldn't underestimate the knock-on effect of one employee's mental illness, warns one industry leader.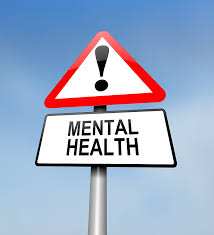 Mental Health is an area that needs a lot of our attention and focus. One out of every four Canadians will experience some sort of mental health issue over their life time and that number is only growing.

Getting rid of stigma is something we are hearing a lot about, and this is important work that I agree we need to focus on. Helping those who are suffering from mental illness, giving them the support and time away from work so they can recover without penalizing them, but what about those that are left behind to do all the work?

Part of mental health in HR is not just getting rid of the stigma and supporting those that are suffering from mental wellness issues, but also supporting those that are left behind at the office. So much of the support from EAP (Employee Assistance Programs), benefits programs, and even internal training is all around how to identify and support people with mental wellness issues.

Mental health is just like physical health. It can be something that is a short term issue that with the right treatment clears up and gets better, or a life-long struggle that will need constant treatment.

What about the people that are left in the office when others have taken time off to treat their mental wellness issues? How do we support them? Much like when someone needs to take time off for cancer treatments people often have to take time off for mental wellness treatments. At the same time, their work is either piling up at the office or others have to take on more to help get it all done.

Responding to this is critical so that the engagement and morale within the team continues to stay positive and the work gets done. The tricky part with time off for mental wellness is that often the amount of time the person needs off to get better is not clear from the onset. As a result the time off has been known to be extended over and over again leaving the team at the office unclear of the return date.

My recommendation is to have a solid process that is communicated clearly for your teams to understand how to get the support they need. Make sure your managers know they have support. If someone needs to leave the team for a while to heal, not only is there a system to help them with the temporary leave, but also a system in place to get the additional support your business needs.

This way any missing productivity will not negatively impact the rest of the team. Doing so will help to keep additional pressure and stress off your healthy employees and in the long run, this will help to keep them healthy and on the job being productive and fully engaged.

When Mental Health issues strike, they affect us all.