GoodLife is routinely recognized for its achievements as an outstanding employer – the company's VP of HR says the hiring process is key.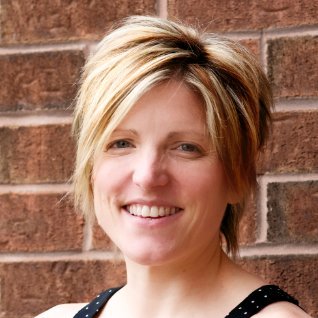 GoodLife may be Canada's largest health club company but size is among its least impressive accolades – the organization has been repeatedly recognized as one of the country's best managed companies, most admired corporate cultures, and most engaged workplaces.

Alana Free, the VP of People and Culture, says the hiring process is partly responsible so HRM sought the expert's advice. Her guest blog, below, offers an insight into the company's "culture fit first" approach.
Applicants come to us with a range of skills and experiences when we're hiring. They have a variety of educational backgrounds, have worked for different companies, and now they're applying to work with you. At GoodLife Fitness a culture fit trumps all else when it comes to hiring. You can teach someone how certain processes and procedures work for your organization; but teaching them the culture of your company can be a challenge.
We hire people that will naturally react in the way that fits best with our culture. Our core values (personal fitness, caring, trust, integrity, passion, peak attitude, and happiness) are most important when hiring someone.
How do we find these people? First, it's getting the right candidates to apply. We have to always be looking for the best talent. Everyone in the company is a Recruiter; this job is not just for the Talent Acquisition Team (Recruitment Team).
Second, it's all about the selection process.
Application and pre-screening:
Candidates apply online and answer a series of job specific and culture questions to help determine if they move to the next step in the interview process.
Engagement cards:
In every interview the applicant receives a deck of cards and is asked to select the top five that mean the most to them. This helps us understand what's most important to this individual and what they need to be successful at work.
Job move summary and future career aspirations:
We review past jobs the applicant has held. We find out what they loved about the role, what they didn't enjoy, and why they decided to leave the company or job. Our Talent Acquisition Specialists are trained to listen carefully to pick up on natural behaviours they hear during this section of the interview.
Behaviour event and situational questions:
It's important to hear an applicant's real life experiences to see how they have handled situations in the past and how they might handle situations that would arise in the position they're applying for.
Knightsbridge assessment survey:
Done between the first and second interviews, it's a competency based predictor survey that helps to demonstrate which candidate already has the competencies we are looking for and who's the best fit.
Fit-Fix workout:
We aim to give every Canadian the opportunity to live a fit and healthy good life, and that starts with us practicing what we preach. Doing a 30 minute workout with an applicant is a great way to get to know them on a personal level and take them out of the traditional interview environment. It's not about how fit they are, or how much they lift; but it's about how they try and if they're willing to give it their all.
Realistic job preview
: This allows people to truly understand the "good, bad and ugly" of the role and company and can give them a chance to self-select out of applying for the role if they so choose.
Role play activity:
Role playing different scenarios is a big part of the GoodLife culture. We work with our peers to role play different scenarios so we're at our best when those situations arise. We want to make sure people understand that this is part of our culture. It's our goal to not practise on our members or prospective members. We need to practise with fellow Associates so that when we're with members we give the best service, knowledge, and attention possible.
Involve current Associates:
An interview is a great opportunity to see how the potential Associate will react to their peers and also allow those currently on the team to interact with a potential future colleague.
An assignment to complete and bring to the interview:
Whether it's creating lead generation ideas, providing a piece of creative writing, or making a brief presentation it's great to see the initiative they bring to the table.
Encourage lots of questions:
We understand that we're being interviewed just as much as we're asking the questions. Culture is so important to us that we want the applicant to ask lots of questions to truly understand the role and GoodLife Fitness as a company.
If you want something like this to stick you've got to bake it into everything you do. This applies to how we hire and keep our Associates, and it also helps us to make the difficult decision to terminate employment. Asking a top performer to leave the company because they are not living the core values is not easy.
There are hundreds of resumes to sort through, several steps in the hiring process, and many departments involved in preparing for someone's first day. All of that hard work should not be wasted. Take the time and get to know your applicants so you can hire for what fits best with your companies culture.