Chances are you are sipping on a coffee right now. Get it from a barista? They might know more about you and your employees than you think.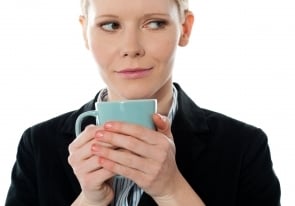 For better or for worse, caffeine is the lifeblood of the working world. While not everyone drinks coffee, many workplaces gravitate around one or two cafés and the workers there are going to get to know you pretty well.
In fact, they might even know more about your career than you do.
An anonymous barista confessed to News Ltd a number of facts and opinions regarding their work. While some boiled down to overly talkative customers and those who get a bit too friendly, they also had some interesting revelations regarding the corporate men and women who come through the doors.
It is no surprise that the flashy, young upstarts seem to give the barista the most woes. "Young kids between 20-22 with a nice tie and new shoes and a new job, they come here and treat you like dirt," they said.
Those in high ranking positions with long tenures at an organization are often the nicest, with the millionaire CEOs treating baristas the best.
Getting to know customers is a hallmark of any good barista, but knowing the workings of their organization is another thing entirely. "One customer got sacked and I knew it before she did. People talk," the barista said. "That day was a big redundancy for a company so customers come down and talk. This woman came down and said that's my last coffee and I already knew she had been made redundant."
If your company has a regular coffee haunt, maybe it is time for HR to see if the barista knows more about their employees than they do.