Would offering barista lessons and ping-pong tournaments keep your employees engaged and loyal?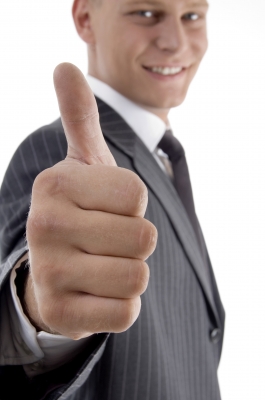 Looking for ways to drive up engagement and make your organization the one to work at? Then how about taking a lesson from these companies. Maybe the lure or free candy like at Mars may help cut down absenteeism or offering a twice a month free massage as Justin.tv does could improve retention rates.
Buzzfeed has put together a list of companies with amazing perks, we've taken a selection to help inspire you or make you envious. Here they are:
SC Johnson
A manufacturer of household products, they provide an on-site concierge who will mail your packages and send flowers. Too busy to get your groceries? Its ok the concierge will have them delivered to your house and if you need an oil change they'll organize that for you too.
Mars
The food manufacturer behind brands such as M&Ms, Snickers and Twix doles out free candy to its employees and if you happen to work in their pet division then you can bring your pet to work with you.
ThousandEyes
This IT performance management company in San Francisco provides a free catered lunch every day and employees get free espresso classes such as 'Latte Art' so they can work the office espresso machine.
Discovery
The television and online company likes to ensure its staff and tapping into their creative juices so it regularly offers free classes such as African dance lessons, chocolate making sessions and improv seminars.
World Wildlife Fund
This conservation organization allows staff every other Friday to have the day off to spend time with their families or other interests. Also at lunchtime staff can attend complimentary presentations on conservation and wildlife.
SeatGeek
This New York ticket on-seller company employs a social planner to organize group bonding sessions such as ping-pong tournaments and bowling.
Omnigon
This digital consultant for sports and entertainment brands has happy hour every Thursday. Put it is no ordinary happy hour. The company has a bar and DJ booth that the employees can pick their own tunes to play from.
Justin.tv
This organization – which hosts users' original content – gives every employee a free massage twice a month and free lunch and dinner every day. And every Friday it gives staff $300 to take to the liquor store and buy whatever alcohol they choose.
Apportable
This company provides a digital platform for developers to bring their apps to mobile devices. And since it is a gaming company they naturally have a space specifically where they can play mobile games all day. When they tire of gaming they can enjoy a gourmet catered lunch daily.
Tagged
The employees of this social discovery website enjoy perks such as massages, free gym membership, unlimited sick and vacation days and monthly wine tastings.
For more companies offering great perks see Buzzfeed's full list here.