Planning to reopen the office? You need to first meet these strict health and safety requirements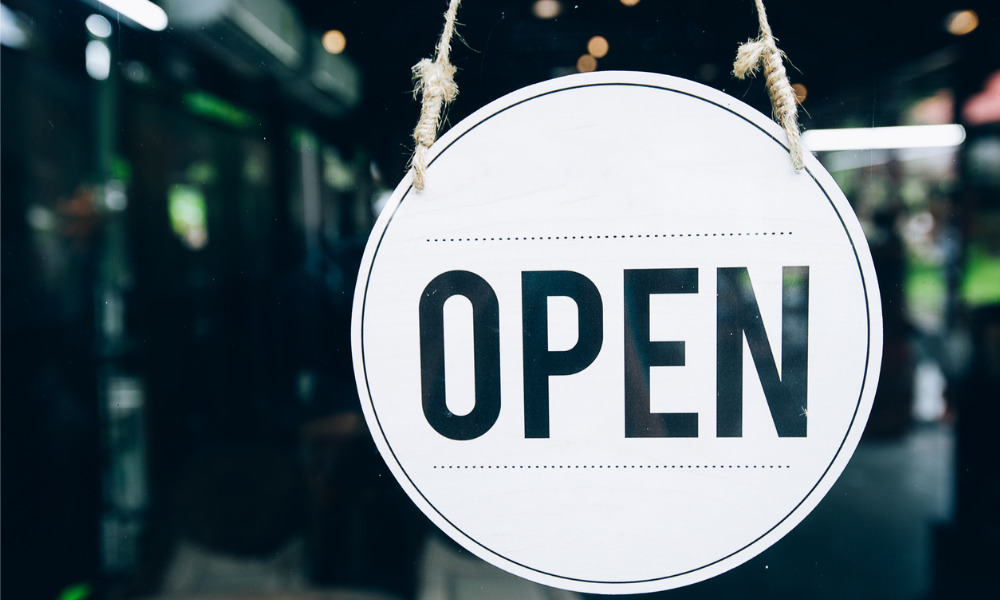 "MOM, MOH and sector agencies will take action against errant employers, including the cessation of operations and enforcement."
READ MORE: Is your team ready to return to the office?
Companies need to do the following to remain open:
Implement a system of safe management measures at workplaces
Reduce physical interaction and ensure safe distancing
Support contact tracing requirements
Require personal protective equipment (PPE) and observe good personal hygiene
Ensure cleanliness of workplace premises
Implement health checks and protocols to manage potential cases
Safe management measures
In a joint advisory, leaders urged employers to establish a system that ensures a safe working environment which minimises risks for further virus outbreaks.
Employers must implement a detailed monitoring plan to ensure compliance with the measures and appoint safe management officers to help with the system rollout. For unionised companies, union leaders can be appointed the role.
The officers will be responsible for coordinating and communicating the measures with staff, conducting inspections and reporting any non-compliance, taking immediate action against non-compliance, as well as keeping records of all processes.
"These measures must be implemented in a sustainable manner for as long as necessary," MOM said.
READ MORE: Working from home to continue for 'foreseeable future'
Safe distancing at workplaces
To avoid unnecessary interactions at work, leaders reminded employers that remote work practices must be kept intact – even after Circuit Breaker.
"Where employees can perform their work by telecommuting from home, the employer must ensure that they do so," MOM said.
This means the need to review work processes, provide adequate IT equipment, and enable remote working capabilities, including online collaboration.
Additionally, all meetings should be conducted online as much as possible, while all events cancelled or deferred till further notice.
However, the leaders acknowledged that it's not possible for some job roles and functions to work from home, such as frontline operations and on-site field work. In this case, employers must put in place several precautions before resuming operations:
Stagger working and break hours, including end times to avoid busy commutes or peak-hour travel
Implement shift or split team arrangements
Minimise 'physical touchpoints', like swipe scanner entry systems. If necessary, frequently disinfect them to avoid cross infection
"In the situation that physical interaction is required in the workplace, precautions should be taken to ensure clear physical spacing of at least 1 metre between persons at all times," MOM said.
Contact tracing requirements
To help the Ministry of Health (MOH) quickly identify potential close contacts of COVID-19 patients and reduce disease transmission, employers should encourage all employees to download and activate the TraceTogether app.
If there are concerns, reassure employees that data recorded by TraceTogether is stored on the user's phone and is only uploaded when required by MOH, for instance when the user is suspected COVID-19 case.
Also, employers must limit access to the workplace to essential employees and authorised visitors. The authorities require workplaces to use the SafeEntry visitor management system to record the entry of all personnel.
"Personnel who are unwell will be refused entry to the workplace," MOM said. "Visitors who are unwell must be asked to reschedule their appointments and return another day when they are well or be served via alternate means."
PPE and personal hygiene
All employees and visitors must always wear a mask and required PPE at the workplace. Exceptions include the running of equipment that requires mask removal or riding a motorcycle for work purposes.
Employers must prove sufficient masks for all employees as well as improve work conditions to enable the wearing of masks for long hours.
As has been practice from the start, all staff should observe good personal hygiene, such as regular hand washing and refraining from touching the face.
READ MORE: Circuit Breaker: Govt ramps up measures amid COVID-19 spike
Workplace cleanliness
Employers must step up cleaning of workplace premises, especially common spaces with high human contact or traffic like lifts, pantries and toilets.
Employers must also ensure that machinery and equipment shared between different employees from different teams are cleaned and disinfected before changing hands. Companies must adhere to the National Environmental Agency's (NEA) sanitation and hygiene standards.
Ensure that things like soap, sanitisers and toilet paper are available at all necessary points throughout the building.
Health checks and protocols
Employers must ensure to conduct regular temperature checks and keep declaration records of travel history or quarantine orders. Ensure that all employees adhere to MOH's latest travel advisory.
If someone is unwell, employers need to prepare an 'evacuation plan', whether for the individual to leave work immediately for the doctor or the clearing of the workspace to call for emergency help.
If someone is a confirmed COVID-19 case, a follow-up plan needs to be ready. This may involve the immediate vacate and cordon-off of workplace premises, as well as a thorough disinfect of all relevant work areas based on NEA guidelines.
READ MORE: Coronavirus: What to do if someone at work is a suspect cas
"Employers must ensure that the measures above are in place, communicated and explained to employees prior to resuming work," MOM said.
"Signs should also be put up to remind employers and visitors to observe all measures in place. Unionised companies should engage their unions on such arrangements."