It's a cautionary tale for all employers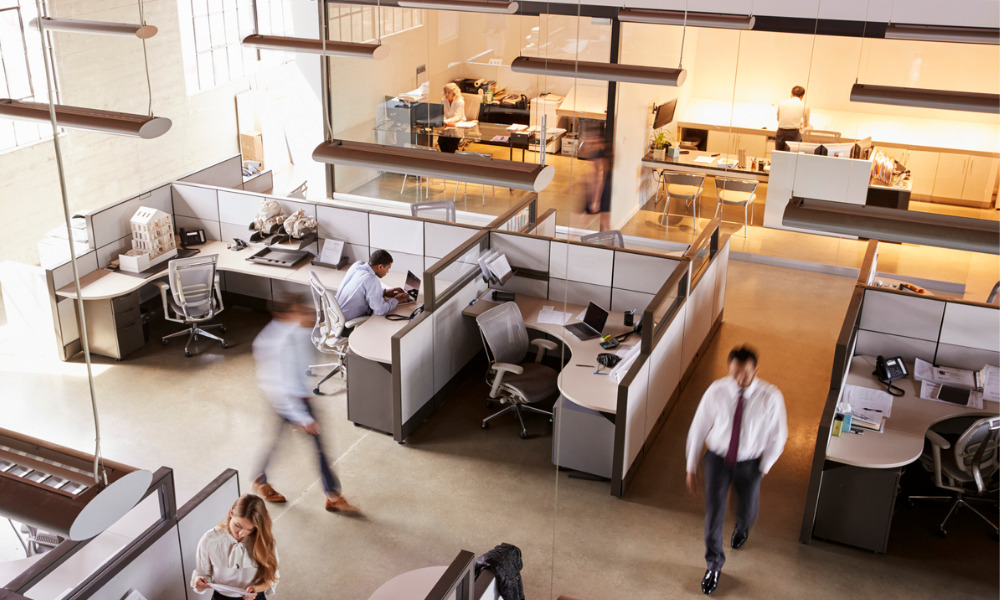 Just how fast can the new coronavirus spread in an office environment?
In a newly published study of an outbreak at a South Korean call centre, one employee was found to have infected 97 others in 'building X' over a period of about two weeks.
Of this number, 94 were colleagues – or nearly half of the company's workforce on the 11th floor.
"This outbreak shows alarmingly that severe acute respiratory syndrome coronavirus 2 (SARS-CoV-2) can be exceptionally contagious in crowded office settings such as a call centre," said health experts from the Korea Centers for Disease Control and Prevention, which mapped out the transmission.
READ MORE: COVID-19: Top priorities for HR leaders revealed
The clustering of cases on the 11th floor was peculiar in that they worked in close proximity to each other, as seen in the workers' seat plan below.
Notably, the first confirmed case in the building worked on the 10th floor and purportedly never interacted directly with workers from the 11th-floor cluster.
"Despite considerable interaction between workers on different floors of building X in the elevators and lobby, spread of COVID-19 was limited almost exclusively to the 11th floor," the analysts wrote.
The findings suggest that the duration of interaction or contact between the employees was reportedly "the main facilitator for further spreading of SARS-CoV-2," they said.
The experts went further in their contact tracing efforts – by testing the household members of infected patients: "COVID-19 had occurred in 34 household members who had contact with symptomatic case-patients, translating to a secondary attack rate of 16.2%."
READ MORE: COVID-19: 6 apps to monitor employee health
In South Korea, outbreaks stemming from mass gathering, religious activities, workplaces and hospitals comprise the largest segment of coronavirus cases.
But health officials in the country are setting an example for the rest of the world in terms of how quickly and efficiently they move in curbing the spread of COVID-19.
In the outbreak at the call centre, experts immediately tested more than a thousand suspected cases and, upon identifying the infected, began contact tracing and isolating patients.
Employers have much to learn from this cluster of cases – especially in how they will ensure workplace safety once offices start reopening.
"This outbreak exemplifies the threat posed by SARS-CoV-2 with its propensity to cause large outbreaks among persons in office workplaces. Targeted preventive strategies might help mitigate the risk for SARS-CoV-2 infection in these vulnerable group," the analysts said.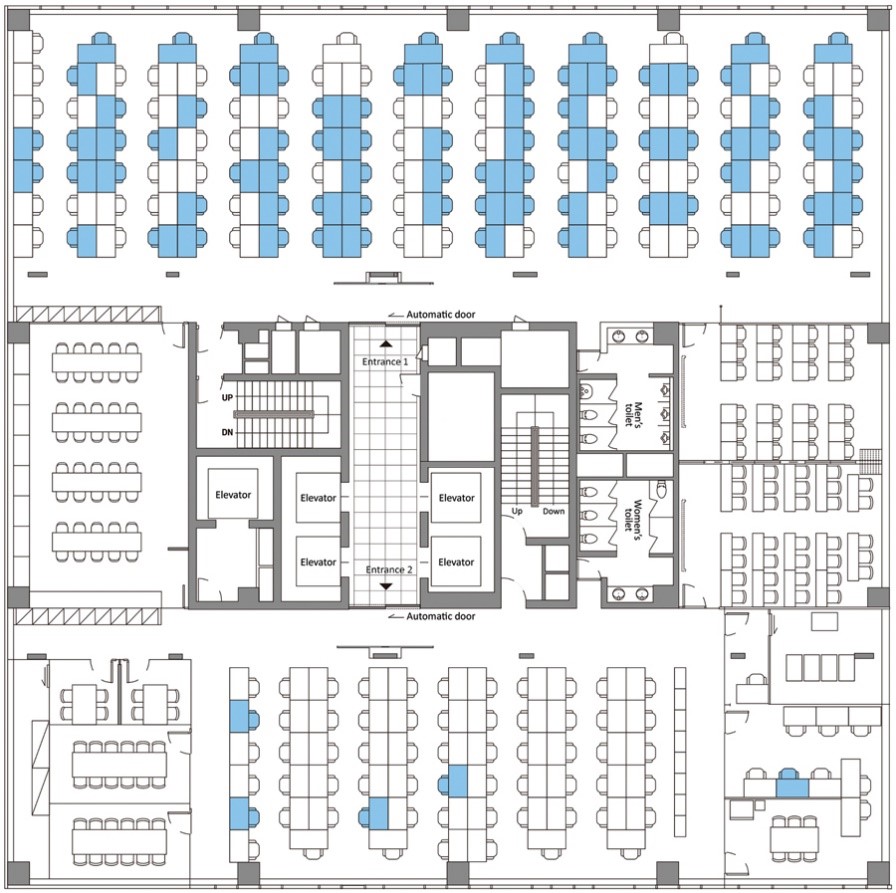 Image: Blue-coloured seats indicate placement of workers who tested positive. Credit: Korea CDC