Employers can expect more wage subsidies – but also a closure of 'more workplaces'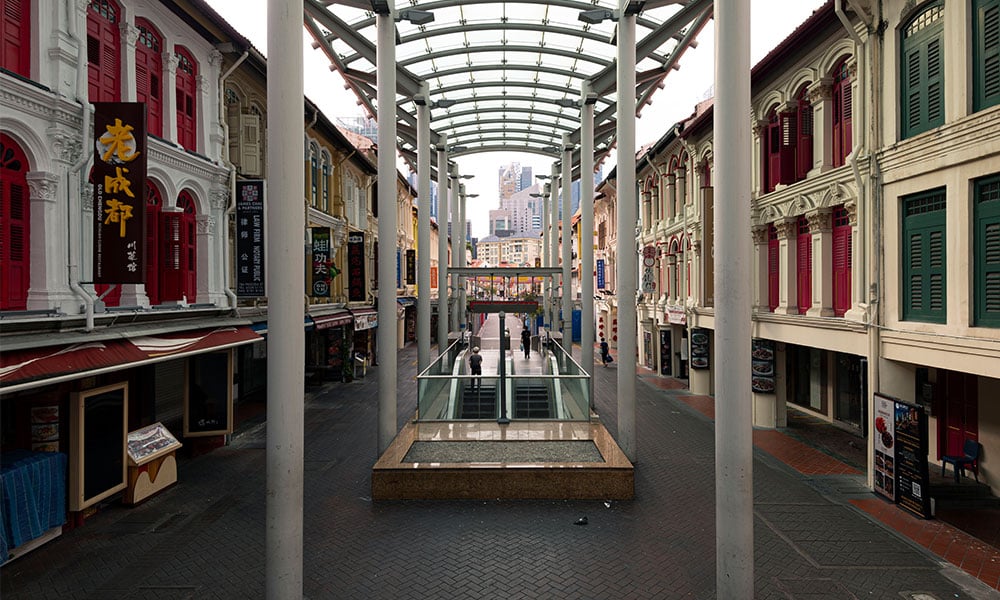 Prime Minister Lee Hsien Loong yesterday announced an extension of Singapore's Circuit Breaker till June 1.
The one-month extension will also result in tightened measures, such as a closure of more workplaces. Sectors affected by this have yet to be announced.
To help employers cope with the change, the government has extended the 75% wage subsidy for all businesses till May, revealed Finance and Deputy Prime Minister Heng Swee Keat. The expanded wage offset scheme was initially valid for April only, as part of the Solidarity Budget.
The government will also be enhancing the Jobs Support Scheme to include "employees of a company who are also shareholders and directors".
Further lockdown-related guidelines may be revealed over the next few days.
READ MORE: Circuit Breaker: MOM advises against 'prolonged' no-pay leave
The need for tighter measures
During the televised national address, PM Lee acknowledged how the tightened measures may 'disappoint' some and hit businesses even harder. However, it was a weighted decision based on the recent sharp rise in cases since his last address about two weeks ago.
"We are now two weeks into the circuit breaker. On the whole, people have coped well," Lee said. "Most of us have played our part, staying at home, complying with the restrictions. We have adjusted to working from home and home-based learning.
"But as you know, our total case numbers have risen sharply since the last time I spoke to you."
The multi-ministry taskforce has thus advised on the best next steps to take because "we cannot be complacent".
One of the new measures is the decision to "close more workplaces, so that only the most essential services will remain open". The move will further reduce the number of employees heading out to their workplaces to keep essential services going and minimise the risks of infection.
READ MORE: How has COVID-19 affected employee well-being?
"We will implement these tighter measures until May 4," Lee said. "But we will not be able to completely lift the restrictions after that and go back to business as usual.
"Many will be disappointed by the extension of the circuit breaker. Especially our businesses and workers, who are hurting greatly.
"But I hope you understand that this short-term pain is to stamp out the virus, protect the health and safety of our loved ones, and allow us to revive our economy."
READ MORE: HR's role in a recession
On how Singapore can end the Circuit Breaker, he said that the country needs to take things "one step at a time". They will start by opening businesses "incrementally, in small steps" and prioritising people's safety above all else.
"The government will continue to help our businesses and workers cope during the extended circuit breaker period," he said. "We will provide the same level of support to our workers and businesses as we are doing now."